Introduction
Camster is not your ordinary porn site. It is an interactive, live chat and social networking website strictly for adults. In here you will find real people from all walks of life and of a different race, color and sexual orientation and they meet in Camster in order to have an online sex "session". Let us call it a fun affair anyway, we are all consenting adults here and we all want to have a great time. But what separates Camster from other adult porn sites?
First off, Camster is a live chat website. You will not see any professional sex movies or feature porn films in here. There are no big studios, production companies or award-winning directors in Camster. What you will get, if you are a member, is a premium access to its benefits, and one of the perks of being a member is being able to select the person, a Camster model, that you would like to interact with. We are human and it is innate in us, being sexually active and it has to be satisfied. Camster is there to assist with the sexual satisfaction by creating a platform where people from all over the globe can talk in real time, have fun together and at any time of the day. There is always a model online 24/7.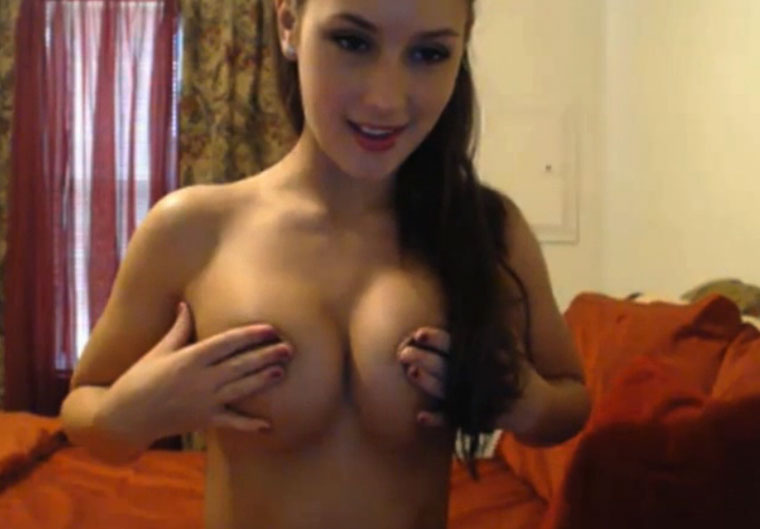 Technical
The website is one big page of pictures. Once you type Camster, the home page will showcase the most famous gals of Camster – around 70 ladies. Each of these ladies has a picture and their Camster name is above their photo. The profile images of these ladies are varied. Some smile at with a seductive glow. Other models show their round and big tits or their juicy pussy splashed on with cum. Some women have butts that can grab the attention of dicks, seriously. The pictures of the models say it all that if you become a member of Camster, you will have the pleasure of "dating"all these hot women with specific abilities. You will see that on the home page. Next on the menu is the Videos page. Camster provides its members exclusive content coming from the models themselves. They make their own videos – homemade – and they do many things. If you navigate your way to Videos page and select a model, you will see pictures and imagine how the whole video clip is gonna go. You can also email the model and view her profile. After the Videos page, there is a Photos page. It is like an online porn magazine in that page. The models look so good and so hot – you just want to lick all over their bodies. If you click on a photo, you will be redirected to the model's profile. Next on is the Browse Models page. Camster is all about featuring their models and what they can do. Once you go to that page, you will see the Top Models at present. The top 8 models of the week will be featured for everyone to see. But you can also view them in alphabetical order, the most favorite models, the newest and freshest models of Camster and those who are online in real time. At the top of the website, there is a search bar. If you have a particular model to search, just type her name and everything about her will appear.
But let us take a step back pal or gal, and take a breather. You might be getting so hot inside your pants or maybe your panty is wet by looking at those beautiful women that you forget one of the best feature about Camster. You can sign up for a FREE account in Camster. Seriously! What will this free account provide for you? You can leave a note to a model – maybe she will respond to you or maybe not. But, that free account can become a premium membership account. And if you are a member of Camster, she will surely respond to you. She will surely answer your email. And chances are, the model will perform for you. There are trending videos to watch as well. If you are a member, you will be able to access all videos that are current and new.
Flicks & Chicks
Most of the cam to cam interaction between member and models are in HD. Some of the videos are in HD too. It will be stated on the picture/teaser and you will know if the particular model has high definition videos. About the models, they are all tagged accordingly. Tagging is a way to simplify things in Camster like Asian, Ebony, MILF, Shaved Pussy, Squirter, SheMale and more. You can start from there. If you want a blonde model, just click on Blonde. You will then be shown a page full of blonde models. There are some couples in Camster too.
Is that your thing? If it is, then, you are in the right place. Domino Monroe is perhaps the most popular model in Camster. No wonder her name is such because she resembles the sexy starlet Marilyn Monroe. At any given time, there are about 1500 users chatting or leaving message for Domino. That is how hot she is right now. But with an extra push, Domino can be talking to you privately and one on one. How about that?
In Few Words
Camster will make you come, that is for sure. Have your tried phone sex or cam sex with an exgf or exbf? It feels so good right? The thrill of self-pleasuring while talking to the person that you are attracted to in so many ways. Your mind is working so imaginatively and thinking of positions and angles on how you are fucking your partner – then, you ejaculate or squirt with too much excitement. The experience with Camster will be similar, except you will see the model and she will see you too. If you like that set up, Camster is the live chat website and amateur, homemade porn site for you. Become a member now and start having live fun!