Introduction
CFNM is a website that has a different take on porn videos, it focuses on telling interesting stories and displaying videos in different formats. They include sex-based games in their videos which are quite interesting to watch and is easily the brand's unique selling point. Foreigners assimilating their culture of being naked into American customs is fun to watch, as the film progresses the American cougars and MILF's join in the fun and add their kinky spice to it in the mix.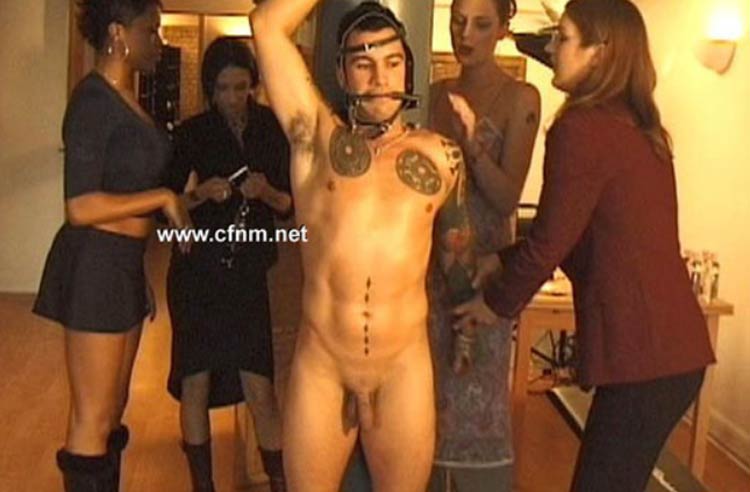 Technical
It has a background with light grey patterns that resemble a flower in the shape of a vagina which is quite befitting given it is a porn website, so kudos for getting it tastefully done! The foreground is littered with pictures and videos so there is not really a base colour to it. The menu bar, however, is laden with shocking pink and the logo has a similar neon based colour as well.
The videos are laid out for the visitors to see and the pictures are a plenty in case you want to take a look at the happenings without spending your network bandwidth. There are multiple paragraphs explaining elaborately the videos like there is a video on the adventures of an exchange boy, here we are told that the guy shares his customs and mixed in with people of the other country and they end up getting down and dirty with each other, especially the MILF's.
There is a bar provided in the top of the website enabling you to subscribe to their newsletter and get regular updates and alerts from them. You may also model for them just by sending a mail with your particulars to the provided email address, this is an opportunity that is not offered on other websites and should be availed if possible in my opinion.
Flicks & Chicks
There are tons of women in naughty, happening scenes and the MILF's are the ones you should really watch out for, they are sizzling hot and they are horny as hell, ready to tear clothes away and start fucking. There is a wide range of videos on offer, there is a set of series called CFNM Wars where a group of mischievous girls pits seven men against each other on various fun sex-based tasks and the winner of whom will be crowned CFNM warrior champion.
Male contestants are promptly stripped, examined and tested on a variety of sexual and physical tests. Another video tracks the travels of an American swim team to France for a mixed swimming competition where views of nudity are liberal, men are stripped naked including the coach whereas women wear smart swimming costumes. There are 400+ fun and exciting videos to choose from and you will not have problems with the amount of content they have on offer,with runtimes as high as 30 minutes,you will get sufficient time to pleasure yourself.
On the mobile, CFNM is alright, there are no issues scrolling up and down and the videos are not very high definition so that doesn't pose a problem for any laggy nature in the videos.
In Few Words
If you like offbeat videos, bouts of men being dominated by women, dated movies, orgies, men being roughed up with sex toys, fun party sex-based games then this website is definitely for you to visit and enjoy. Watch out for the cougars and MILFs and enjoy this awesome site.