Introduction
What type of porn lover are you? Which lady part do you prefer watching more? Are you a boob lover or an ass lover? It is pretty difficult to decide between the two, right? Fortunately for the most of us, these two almost always go together. There are a lot of big-assed ladies who have big boobs too and this usually happen when we are referring to natural beauty (because of course, when the boobs are only artificially enhanced then it would make sense for the butt to stay the same shape that it was before the boobs were enlarged. Well, anyway, the reason why I was asking these videos from the beginning is because we actually have a surprise for you today. We are going to feature a porn site that primarily features big butts but as an additional bonus, the girls here in this adult channel happen to have really big boobs too!
It is not as common as searching for porn sites featuring mostly blondes and brunettes, right? If you have been a porn fan for quite a while already then you might have noticed this already as well. There are definitely more porn sites catering to those who love white chicks – and that's okay. But, it is more okay if we are going to see a lot of other porn sites catering to other ethnicities too, like this one (featuring black ladies), or Latinas, and Asians. That would definitely be a more fun and colorful world.
Well anyway, going back to the porn site that we are going to feature in this short review today, the porn site's name is Chi Town Butts, and like what we have already mentioned above, this porn site puts a spotlight on butts or delicious bubbly asses coming from the sexiest black women you'll ever see on porn!
To be exact, you are going to enjoy endless hours of watching the videos in their collection that feature more than a hundred fifty models, almost a hundred DVD movies, and almost ten thousand high-resolution photos. Are you excited already? We know you are, which is why we are also happy to say that signing up for this porn site is actually quite easy. All you need to do is to fill up one form and that's it.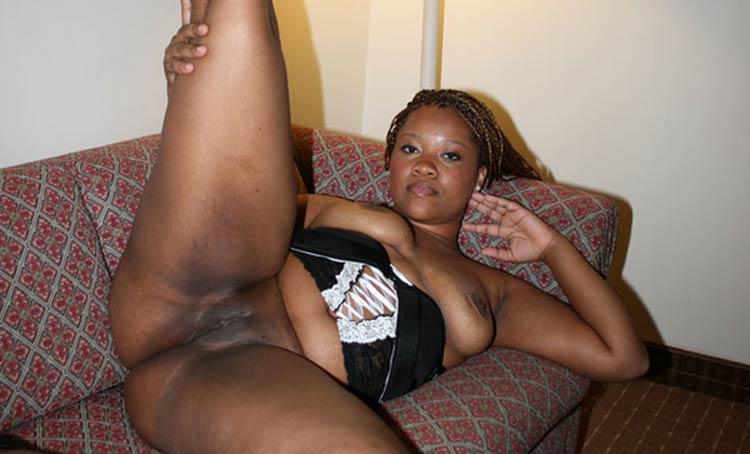 Technical
We would also like to share with you that this porn site is part of a bigger network of porn sites. These sites are also mostly focused on blacks and you are actually going to gain access to all of these sites after signing up for Chi Town Butts. Awesome, right? What we have noticed in the design of this porn site though in comparison with the design and layout of the other porn sites within the network is that it is the only porn site that has a refreshing white color. Most of the other porn sites are clad in the black color theme, which is a nice change.
As for the layout, they also feature their latest updates in a different way. They show it in just one feature, only showing the latest update along with a note saying that they actually update weekly with eight new sets being uploaded every two weeks featuring new models all the time.
And then, scrolling down, you are going to see more thumbnails. Only this time, they are focused on showing their latest model discoveries. By the way, the porn site Chi Town Butts is actively seeking new models. There is actually a link on the homepage itself that will lead you to a page with more information on how to apply as their model so if you know anyone, then, by all means, share this site and link with them. Who knows, maybe you'll see your best friend on the site in the next few weeks?
Flicks & Chicks
Speaking of models, we really love the fact that they are actively seeking new stars to feature on their site. This gives us members a lot of new bodies to watch out for along with a whole variety of them. Of course, the priority is going to be put on the ladies with more delicious booty, but it doesn't mean that this is going to restrict us from seeing other types of chicks right?
As for the videos, you would be pleased to learn that all of their videos were professionally shot. They used high-quality camera equipment and lighting. How did I know? Well, it was pretty obvious in the high-definition quality of their content! Their videos are all crisp and clear as compared to other sites with slightly grainy pictures.
We also liked the fact that the site has faster servers compared to others because with this, we would not have to worry about long loading and buffering rates whenever we are streaming or downloading. Accessing and getting the videos that you want is going to be really fast and easy. 
In Few Words
Aside from Chi Town Butts, we also suggest that you take a closer look into the other porn sites in the network. After all, you are going to have the same premium access to them anyway. We love the fact that they actually revolve around the same theme in general so if you have enjoyed what you have seen in Chi Town Butts, then it would not be too surprising if you are going to love what you are going to experience in the other porn sites as well.
Finally, we also like to point out that all of the sites and their contents are mobile-optimized, so you better get those portable gadgets ready. You may simply download the videos and distribute them to your smartphone and tablet without any hitches, and even access the porn sites themselves whilst traveling, given that you have a good internet connection with you as well. Enjoy!
"The site doesn't accept more members. You can take a look at: MYEBONYGF.COM"