Introduction
Cock Competition says it's the 'home of the fourteen inch black cock' on the web, which makes it sound like a site dedicated to male parts. Don't be misled by the title because it isn't like you'd expect. Instead it features PornPros' hot chicks enjoying large pricks in the various ways women like to play with them. And they aren't all ebony rods. The important thing here is they are way above average sized and chicks are riding, rubbing, and sucking them.
Are you tired of spending endless hours web surfing to find new hot girls? If you are, joining Cock Competition will get you access to the whole PornPros network of the raunchiest chicks who share your fantasies and they've gone and acted them out so you can watch them from the comfort of your couch. PornPros updates daily so you don't have go anywhere else. At PornPros, you'll find hundreds of the freshest and newest chicks, chosen especially for you by their hotness, and all doing their naughtiest best to stimulate your mind and body. The PornPros' network contains 24 of the finest porn sites on the Internet today, all in crystal clear HD. You also get access at a discount to PornPros partners. Whatever sexual activity you love, one of the PornPros sites will satisfy it.
You get more than just fast streaming or downloadable 1080p HD movies for your computer monitor or television. You also get Apple, Android and Blackberry mobile device access, which lets you enjoy the girls and their fun with cocks where ever you are!
Technical
If you just fancy giving Cock Competition and PornPros a try, take the one-day Trial for only $1.00. For a more rigorous examination of the sites, the monthly membership is better and it's just a nickel below $30. With 25 websites to explore, the 3-month membership for $59.37 is probably the more sensible choice. But if watching big cocks filling wet pussies or spurting come over pretty faces is your idea of heaven, then sign up for the 12-month membership. At less than $120 it's just $9.95 per month. Think about it; you probably spend more than that on coffee every day! Just to be clear, all billings are one off payments and not regular monthly charges, which also minimizes the likelihood of being embarrassed by someone inadvertently seeing your statement.
As with other PornPros sites, you sign up online and pay by credit card (Visa or MasterCard) or check. And you can join in Spanish, German, Italian, French and English so you can feel comfortable as you work through the process. Subscription is through a secure gateway that keeps your information safe. And don't fret with regard to how their charge will look on your bank or card statement.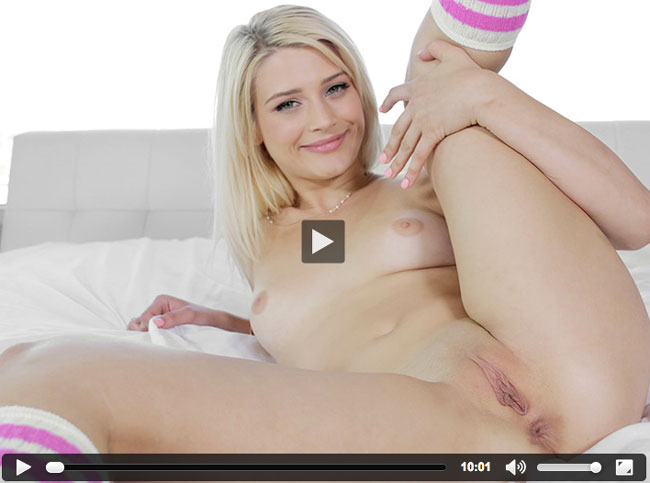 Flicks & Chicks
Cock Competition's Home Page has 48 thumbnails, however, you must be signed in to follow the link to the movie. Performances on show include, hand jobs and blowjobs with all the inevitable sticky mess of facials and creampies. Unusually for a site catering to Western tastes, there's even a bukkake movie with a group of men cumming over a bespectacled chick.
Group sex is represented with cute chicks and their men enjoying an orgy while anal sex lovers will be in ecstasy over the pretty puckered rosebuds being opened in a number of differently athletic positions. The site's title may suggest cocks would be first and foremost but they aren't, pussies are. Wetly and hungrily open or demurely closed awaiting the kiss to wake them, in lonely ones or joyful multiples, pussies are everywhere on Cock Competition's landing page, thankfully. And we don't have to struggle to see them; all are shaved and available for intimate inspection at all times.
The beauty of boobs isn't missed either. From mouth-sized titties to bodacious ta-tas you can hardly hold, Cock Competition has what you're looking for. Up skirts also make a welcome appearance. Whoever observed that skirts were sexy because a view of heaven is always possible from somewhere down below, understood the naughty, guilty pleasure of looking up a girl's dress. All the girls are naturally cute and delicious, of course, but they add to their desirability with such girlish accessories as pigtails, spectacles, knee socks and other wispy items of clothes that enhance rather then hide their nakedness.
In Few Words
Cock Competition and the other PornPros sites are for adult entertainment and no one else. Access to their sites is only by signing up and creating a password that must be used every time you visit. A web surfer can't see beyond the Home page. The company uses discreet, respectable names so no one but you will know what it is. Cock Competition has the content and the format you want at a great price. Why not give it a try today?