Introduction
Do you love All-American sexy women in the hottest, nastiest situations? How about if they're happening in your very own neighborhood? If you do, look no further than Hometown Girls. Hometown Girls has over 2,500 stars of varying ages, races, and looks in over 9,500 situations to suite your fantasy in clear HD. Are you imagining a hot fresh blonde taking a dick from someone she met at a local bookstore? How about an experienced brunette MILF who indulges her neighbor in receiving anal? Hometown Girls have thousands of these types of scenes to suit your interests and desires perfectly. A membership to Hometown Girls also comes with an all access pass to the Hustler Network, a group of twenty sites, each with thousands of videos, models, and pictures to tailor to your every fetish.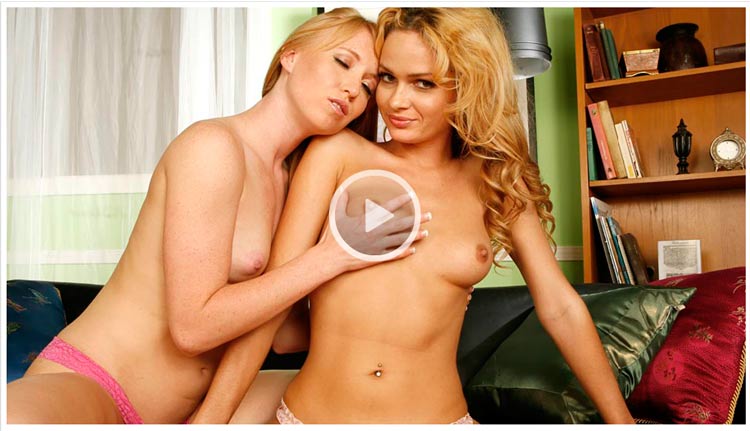 Technical
When you become a member of Hometown Girls, you also get an instant, complete mega pass to the Hustler Network. The Hustler Network is one of the most recognizable leaders in the online porn industry, which is great because you know that you'll only be receiving the highest quality porn for your dollar. Hometown Girls is a member of a collection of over twenty sites that you'll have access to when you join. Each of the sites features its own specific niche, which is great because just when you think you're bored of one site, there are plenty more with their own slutty girls in a totally different type of situation. They've got hot, fresh student chicks just waiting to show you their perfect tits or nubile girls trying to take a monster cock. How does it sound to see a youthful brunette letting a daddy get lucky? Or to see two sexy Latina women pleasuring each other, then begging for a good fucking? Well, they've got all of this and much more on the Hustler Network. The Hustler Network also has a whole site just for more taboo videos to suite all of your fetishes, from femdom to BDSM. VCA Classics are also featured as part of the Hustler Network, if you are interested in some of the most classic porn videos in the industry. The best part is that, like Hometown Girls, all of the sites of the Hustler Network have daily updates to keep you satisfied.
Flicks & Chicks
Hometown Girls differentiate themselves from other sites by offering thousands of hot, nasty situations starring only the sexiest women and fresh chicks in entirely plausible situations. Nubile women, willing to experiment with their older neighbor, are found aplenty here. MILFs looking to score on the side, without anyone finding out, also pleasantly make their own appearance. Stats of each of their models are offered, so you can find the perfect girl to view. Girls from the titty committee grace themselves on Hometown Girls, as well as women rocking bodacious bodies with large, ample breasts. From the admittedly bit amount of time I've enjoyed the site, I can say that I love how diverse all of their scenes are, each featuring only the sexiest models. There are over 9,500 scenes in total, ranging from shy blondes receiving a good fucking for the first time, to girls begging for a facial, to mature women seeking anal. Hometown Girls is a great site because of the fact they tailor to one of the most popular fantasies around – who wouldn't want to see a sexy, demure lady that you've seen around the neighborhood take a big cock and love it? All over their thousands of scenes are of the highest quality with the best picture and lighting, so you can feel as if you're in the same room with these hotties. Everything looks so good, thanks to the high standards of the Hustler Network which Hometown Girls is a part of. You'll be able to stream in a variety of formats to suit the technology you possess – from Flash to Windows to and MPEG. Better yet, all of the Hustler sites, including Hometown Girls are guaranteed to work in any browser you have, including mobile ones. So, if you can't get enough of all that Hometown Girls has to offer in the privacy of your home, feel free to take these sexy scenes on the go! And all of their videos are downloadable, so if you'd rather save them for later, you can. Another great feature is that Hometown Girls has daily updates, so their collection of thousands of clips and models is always expanding and diversifying. They even have live sex you can watch in addition, for free! Another great thing about Hometown Girls is that, when you become a member of their high quality network, you'll receive a digital access membership to their hot and nasty magazine, at no extra cost.
In Few Words
Another great feature of Hometown Girls is that they have four different payment plans that can suite your financial situation. For just $1, you get a 2-day all access pass to everything that the Hustler Network and Hometown Girls has to offer to see if it's right for you. You can also indulge in a one month membership plan for $34.95 per month, or a 3-month membership plan for $19.95 per month. But by far their best plan is a yearly membership plan for just $119.40. It's impressive that Hometown Girls can offer so much in content for such a low cost to you. Similarly, they have five different payment options, all of which are guaranteed to be secure and private. Hometown Girls offers anonymous billing, so you don't have to worry about an embarrassing statement on your credit card or bank statement. You can pay using a credit card, Bitcoin, Litecoin, or Dogecoin, but the most interesting part is that you may not even have to use a credit card at all! If you have any of a variety of top retailer gift cards, you can opt to pay using those.