Introduction
The Iarina is the home of the pantyhose-fan, the Romanian Iarina, who is eager and always ready for some fun in pantyhose or nylon. This site has been online for a long time and even though it has great content, nowadays it's an archive of nylon fetish porn rather than being an actually viral site. Nevertheless, it's still worth a try, especially if you like European girls and kinky fetish porn, with not necessarily hardcore elements.
When you open the Iarina webiste, you will see that it's an authentic Romanian one: the company that runs it is actually based in Romania, so there is no doubt this is going to be a hot ride. The videos here are all exclusive, which is a really big plus for the site, and apart from the company's main fetish site, they are not available anywhere else. We are quite sure that you are going to enjoy these videos, and while you are here, you will like to get more. Unfortunately, the site is online as a solo portal, it doesn't offer you any network access, nor any kind of extras. This is the reason why we suggest that only those who are mad about their pantyhose fetish should join.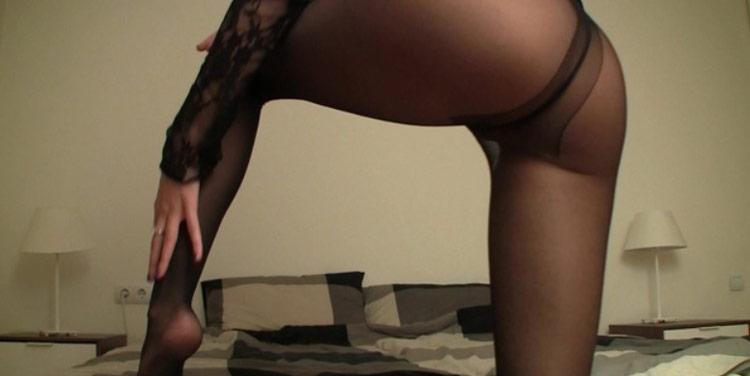 Technical
The home page where you land if you follow the link from our site will be a simple, a bit old-timer looking page. However, the thumbnails will make you curious. The list the tour provides you with is simple, and it's quite easy to navigate through. Probably, the most important feature the tour has is the option of viewing full-size photos: under the banner, you will find few thumbnails, if you click on them, you can view the full, high-quality photo. This is a great insight on the photos, and actually, the quality is quite convincing. The Iarina's tour is only a few pages long, so you should probably just get inside and see what's there.
Now, the members' area could use some work over, but you will be able to find the content you like really quickly. You just need to log in and browse the pages. There aren't advanced navigation options, so you need to go through the content page by page. We recommend that you look around at the videos and the photos too, because both types of content are great. You can watch the videos only if you download them – there is no embedded player here, so if you like the pictures, download the related video and watch it. You can keep them as long as you see fit, so that's a good point. The photo galleries are available for online viewing only, since there are no zip files to save so, if you like a set, you must download the stills one by one. It's not much trouble actually, because there are usually 10-15 photos in each set. The videos are not too long, so downloading them won't take forever.
Flicks & Chicks
Well, the main host of the Iarina is a really nasty cunt, that's for sure. So, if the girl fits your taste, then you will stay here for the long run, but if she isn't really your fantasy girl, then you might take a look on the guests she features on the site, like Melana. Iarina herself is quite a handsome piece of woman, though her facial features are rather mean, instead of cute. She is the kind of woman, you would like to hurt you and dominate over you, because she has the face of a commanding person. Her body, however, is truly hot, and since she is obsessed with pantyhose, you will see all aspects of that body from several angles. The kinky girlfriends of Iarina are also quite hot, and some of them could be even called a cutie because they have a nice face and an overall sexy body.
Now, what do you expect from a site with pantyhose in focus? Lots of fetish content, of course! The Iarina will get you that fetish content you need, and while you are a member, you can always expect some more. Iarina is not a slut, so she won't spread her legs for men to fuck her. She is good by herself, and actually, she puts on some pretty great show. You are going to find out quite soon that there are only solo videos, and they are all hot. Iarina usually plays with her pussy, and she often wears a nylon stocking on her hand and on her head (fetish alert!) and she masturbates that way. She often comes for real, but sometimes the videos just end with her playing on.
There are dozens of solo modelling shots, which will satisfy all your dirty fetishist fantasies: Iarina will spread and bend and twist, and she plays with herself while doing these things. We have to tell you, the video quality is good, but the content is recommended to only those porn fans who have the following fixations: for Euro girls, for long legs, for stockings, for pantyhose, and for solo sex action!
In Few Words
The Iarina has an interesting niche in focus, and we are really certain that the girls here know what they are doing. Iarina and her guest girls are all hot, and the pantyhose fetish represented by the site is pretty exciting. In case you are looking for hardcore porn, you should give this site a shot, and enjoy what it provides to you. The authentic Romanian pornography you get here will eventually turn you on, and if you have a hard fixation on pantyhose, you will surely love the videos and photos of Iarina.