Introduction
The LiveJasmin is the prototype of the live cam show websites. The original LiveJasmin was one of the first live cam sites, and nowadays, what the LiveJasmin does, the others all follow. Its red color is easy to recognize, and though many sites have tried to imitate it, you can easily tell if the site you are at is the real deal or not. Due to its long history and great popularity, the LiveJasmin has a huge models' database. You will find over 60,000 different models, and as you might expect from such a big site, the LiveJasmin actually has very good filtering options, and it's very easy to find what you need. For this review, we wanted to measure the lesbian area of the LiveJasmin, and we were quite surprised to see, that though there aren't many hosts, but those who are listed under that category are not just hot, but they are usually sexy, and there are couples and trios mostly.
As an adult entertainment provider, the LiveJasmin is the leader online: most live cam sites follow its lead regarding the style and the features. Naturally, most of the different sites have their own models' database, though you might happen to see some of the top models featured on several live cam providers. As the LiveJasmin is one of the oldest live show portals, it has many professionals and a lot of features. There is a so-called JasminTV, which features live shows and different programs, with loads of different thematic: there is a channel with gamer girls, another has high-heel fantasies, while those who like Japanese might love the geisha channel. These channels feature only professionals, and the videos are quite carefully done with professional camera handling and high-quality equipment used.
If you like to watch hard sex and you also enjoy it when girls do different fetish stuff, you will certainly enjoy exploring these channels. Another bunch of extras comes in the form of the fantastic photo galleries of the models: they have studio-shot pictures, which you can view on their profile pages.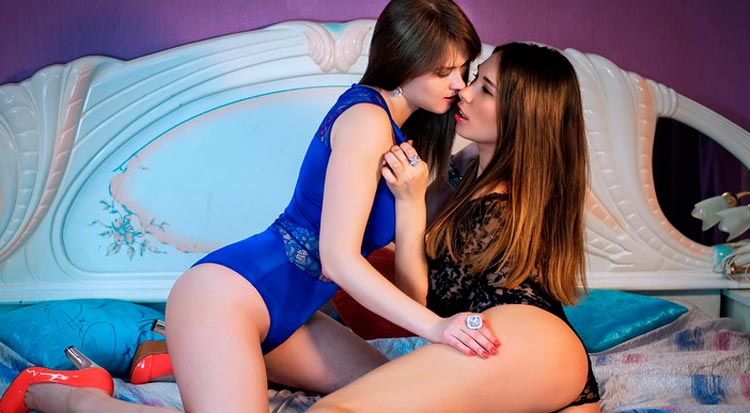 Technical
What does a live cam show site needs to be good? Just take a look at LiveJasmin and you see the answer. Though the red color might be disturbing for some, it's a kind of trademark of the LiveJasmin (interesting fact: the ancient LiveJasmin was colored black). The layout is quite easy, you will find your way around the site fast. The top area features the search field with the categories list. You can also find there the links to the JasminTV, the JasminArt (pictures made by artists, featuring LiveJasmin models), the Awards, and to the channels (different niche-categories, and other filters). Naturally, there is a quick-link list of niches under the menu with the basic options, such as Asian girls, Free Chat, Private Chat, VibraToy, Big tits. You can change the main features by picking from the dropdown on the left side of the list: Girl, Gay, Transgender, Boy for Girl, Mature Woman, Fetish, Lesbian, Soul Mate, Hot flirt or Couple. If you pick the Lesbian (we did for this review) you will see the currently online lesbian couples. At the time of our review, there were seven listed, and quite for our surprise, they were all in Private Chat! Well, we will have to wait a bit.
The features of the LiveJasmin are the usual: cam2cam, audio chat, gift-sending, tip giving favorite library building and commenting. There is also a fan club options, so if you really like a model or a group, you can join it, which gives you access to VIP features, such as extra attention in the chat, discounted private messages and more. As it's the industry leader, the LiveJasmin actually has the highest quality shows. Since the models are not working from home, the quality on the LiveJasmin is consistent and quite good. Most girls are broadcasting their shows from facilities made for this. Fortunately, this also means the quality is consistent (usually HD or even Full-HD), and the video stream is excellent, just as the sound and the lights too. If you are looking for a safe bet regarding quality, the LiveJasmin is a good provider to join.
Flicks & Chicks
The LiveJasmin has a pretty good lesbian section. After scouring several other cam sites for lesbian fun, and found almost nothing, we were quite surprised to see that during daytime hours, there were 4-5 couples and even 2-3 groups (of three women) online… but what really surprised us is that they were coming and going from free chat to private all the time. One group logged in, and after five minutes, they were in private. So, you will need to be ready to get them. And they really worth it: there are mature and fresher couples too, and they are pretty hot. We've even found a Latinas-only trio, European hotties (one couple broadcasted from home). Different tit-sizes and body types are featured.
The shows are always done according to your exact specifications, and these girls will put on such a great show, you will come back for more. You are the one who decides the level of hardness here: you want them to kiss and eat pussy? Or you would prefer to see the girls taking turns in drilling each other with a strap-on? Maybe you are a guy who prefers when girls use their anus to have and give pleaser? No matter what, you will find here couples or groups to do these things for you.
In Few Words
The LiveJasmin is really a top site. Lucky for us, its Lesbian area is rich, and there is almost always someone (we mean a couple here) online to perform some girl on girl action for you. With the extra features, you can even keep yourself busy and entertained when there isn't anyone online you like. It's a fact: the videos and the live shows of the LiveJasmin are going to satisfy you, and it's a hundred percent sure you will find a model to exactly fit your fantasies.