Introduction
One of the finest porn networks in Europe and the world is MentalPass. Featuring exclusive Czech and European sluts, MentalPass is surely made to get you to a mental state where you cannot live without watching your favourite Czech bitch getting invaded, pumped and screwed hard by dicks and hands.
MentalPass is an umbrella site offering 9 member sites across niches such as lesbian, hitchhiking, amateur homemade, fetish, casting and hardcore. Each niche has a site associated with it, and the themes for each site varies considerably. Diversity is one of the hallmarks of MentalPass, as is evident from its offerings. But diversity doesn't come from the sites or niches only, but also from the kind of chicks and bitches the site features.
MentalPass specializes in showing you the kinky sexual orientation of Czech sluts. You must be aware of what makes Czech sluts so famous. It is their open and frank outlook towards sex and nudity, and the associated freedom to explore one's sexuality that has endeared Czechs so much in the porn industry.
To enjoy the true nature of Czechs, MentalPass is the network you should subscribe to. We are not blowing hot air just like that, for we have reviewed the network, and its sites thoroughly, and then arrived at this conclusion. To put a + b together, we have compiled this simple, yet informative review for your perusal. You will end up loving the site so much, you will subscribe to MentalPass with battling your eyelids.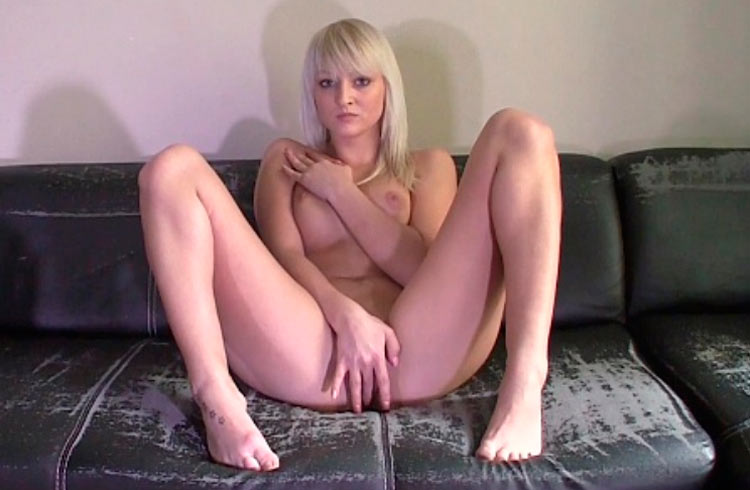 Technical
The creators of MentalPass have ensured that their vision is translated into reality with the use of a well-defined theme. Since MentalPass is a network of sites, the creators, instead of showing contents from individual sites, have left it to the member sites. Instead, they have opted to provide thumbnails and descriptions of the member sites, in a list format. This allows for easy searching of the sites.
The sites are placed in the form of a list, one below the other, in grey boxes. These boxes contain a thumbnail of the home page of the site in question. The thumbnail is placed to the left. To the right, you will find the name of the site, following which there is a Visit Website box. The Visit Website box has a yellow shade, with black text. All descriptions and the name of the site have white text.
The sites included in the MentalPass network are BitchStop, AmateurSexTeens, CZasting, CzechGFs, GynoViolatioins, LesbianPickUps, CzechVR, CzechVRFetish and CzechVRCasting. The last three sites are VR sites, offering you wonderfully crafted porn videos in various niches, using 3D technology, binaural sound, 180-degree view and with a slew of technological innovations. The colour scheme that MentalPass has adopted is amazing, with black permeating throughout the site. Against this dark colour, bright text and colours truly shine prominently, allowing you to focus only on the contents while forgetting about everything else.
The logo has a metallic hue to it. Mental has this metallic hue, while pass is in plain vanilla white. At the top of the site, you will find the stats related to it, with 771 videos and 411 models. These numbers are only slated to increase, for MentalPass updates its sites once every week. With each site updating on a different day, you get to enjoy at least one fresh video every day on MentalPass.
A pale red Member Login box and white Join Now box allows members to login to their respective accounts, or to join this site as a member. The footer has a list of links taking you to not only the member sites but other pages of MentalPass.
Flicks & Chicks
One of the best things that MentalPass provides in its site is that it has not presented any contents on its site from the member sites. So, as a visitor, you know that if you want to check out the contents of a site, you go ahead and visit it directly, from the MentalPass homepage. So, doesn't it make sense to describe these sites? You will also know what to expect, so that you can go ahead and choose the one you want to visit, based on your mood.
As mentioned earlier, MentalPass has at least one site in a niche, and that makes for excellent diversification. One of the niches MentalPass has included is hitchhiking. Hitchhiking is used very effectively to portray sex on the go. Two sites have used hitchhiking as their core theme, BitchStop, and LesbianPickUps. In both sites, sluts are seeking to hitch a hike in any car that comes their way, but are reluctant to do so, for fear of being fucked, though in their mind, they want a man to fuck them. Well, that's what happens in BitchStop, where a beautiful amateur bitch is waiting for a bus, and a guy offers her to drop her at her destination. She hops in, and then they have an insane round of sex. In LesbianPickUps, though the theme is the same, instead of a guy, a beautiful Czech seductress graces the frames, leading to outstanding, intimate and genuine sex between the two sluts.
In a similar vein, when you check out the other sites, you will find that amateur homemade porn videos on CzechGFs or the intense BDSM videos on GynoViolations can give you nights after nights of pleasure and ecstasy. The porn is intense and the sluts give stupendous performances as a visual feast.
In Few Words
It is now time to conclude the review of this amazing porn network. From choosing the sluts to the themes and niches, MentalPass has got everything right. The sluts give outstanding performances, are beautiful and very keen to show off their sexual prowess in front of the camera. The quality of videos, in the normal and the technologically advanced VR sites, is unmatched.
To top it all, MentalPass comes at a very reasonable subscription fee. Of the three plans available, the one-month, three-month and six-month plans, the six-month plan is the most popular, for it gives a cool and significant discount, to the extent of 43%. You cannot afford to miss something so good. So, click the Join Now box and become a member today.