Introduction
MySexySavita is an amazing porn site and Indian at that. It is a rare porn site, for showcasing a hot Indian slut is a difficult thing. Unlike the west where a flourishing porn industry has been established, India doesn't offer such luxuries, and so, women do not get an opportunity to showcase their sexuality explicitly. MySexySavita seeks to break such barriers and show how sexually liberated Savita is, and why it makes sense for others to follow her.
The name Savita comes from the famous porn character called Savita Bhabhi. Bhabhi is not her surname, but a word that issued to address someone who is married. To that extent, Bhabhi becomes a MILF, and when used colloquially in Hindi, it translates to "sister-in-law".
Subscribing to MySexySavita is the best way you can help your cock, for Savita knows how to give you the best jerk-off experience. Savita is sexy, has an amazing body, awesomely shaped boobs and a cunt that is hungry and thirsty for cum. Jerking-off to MySexySavita will take you to newer heights of sexual pleasures, as she enters your wildest fantasies and makes you cum harder than ever. Check out the review we have provided so that you can find out if MySexySavita is worth your while.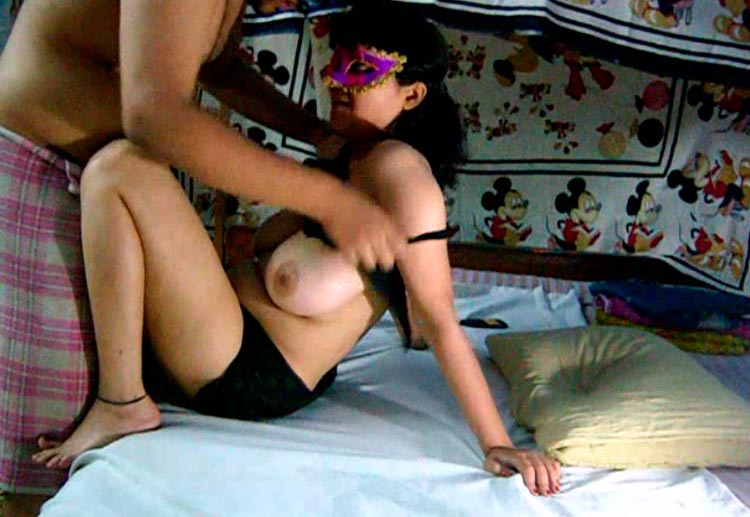 Technical
We loved MySexySavita a lot because the site has used very down to earth colors, in the form of white, two shades of yellow including golden yellow and yellow ochre and black extensively across the site. The black is used in conjunction with golden yellow and yellow ochre, in equal measures, giving a very beautiful effect on the site. White forms the overall background of the site on which the videos and other details are loaded.
There is an amazing and effective banner at the top, in the header, which gives you an idea of what to expect from MySexySavita. Savita, the protagonist of this site is seen in seductive poses, either getting fucked, or enjoying a round of nudity, or having her boobs sucked. There are seven photo thumbnails in total on the banner. The photos are loaded on a floral designed wooden frame, with MySexySavita in golden yellow color placed over the photos.
A black strip below the banner houses the tabs, linking to various pages on the site. The tabs include Videos, Home, and Members, with a yellow ochre button on the right linking to the subscription page. A description of Savita follows next. The description is seen on a black box, with four thumbnails to the right. The description identifies Savita as a person, and her attitude and personality. The most interesting part, per se, are the vital statistics provided below the description. We shall describe Savita in detail based on these stats, later in the Girls and Videos section.
A grid with 24 videos is placed next, in three sections. Each section has 8 video thumbnails, and the sections are separated by the black stripes and the yellow floral patterns. Each video is laid on black boxes, with a brief one-line description of the video. A yellow ochre button below the one-line description takes you to the full video page.
The beauty of MySexySavita doesn't end with this. The sexiness of the site gives a fillip to its affordable subscription plans. With both recurring and non-recurring plans on the anvil, the best option for you is to choose the non-recurring option, which has the annual plan only. Pay once, and forget about the next payment, allowing you to enjoy a year's worth of videos and photos, and giving you a significant discount on the monthly plan. 
Flicks & Chicks
Savita's personal details and stats are so explicitly mentioned that you will wonder what she will be like if she was ever in front of you in full glory. Trust me, if she was naked in front of you, all you could think of would be pushing her on the bed, spread her legs wide and push your dick hard into her pink cunt, as she screams in ecstasy. Let's describe her nudity, and you will want to do exactly this.
The first thing you should check is her vital stats, which read 38DD-30-36. These stats are amazing. And being a medium built slut, her stats look very prominent. Let's start with the 36, the size of her ass. For a medium built bitch, 36 is enormous, and it stands out like a pout. The booty is astounding, and this slut is relatively fair-skinned, as compared to many other chicks in India. This makes the booty look astounding. Soft flesh and smooth and flawless skin make the ass a pleasurable thing to play. Use it as a pillow, or as a cushion, the choice is yours, but at the end of the day, you will not be able to take your eyes off those round bases that make up Savita.
Savita's awesome curves get defined in the second stat, 30. Her 30-inch waist has the same softness that her ass is made of, and when Savita is draped in a saree, those curves and the exposed décolleté make her look astounding. Use a peacock feather to tickle her waist and you will realize how sensitive those curves are. Mere tickling can make her go wet in her cunt.
Our sexy bitch, Savita, has amazing boobs, as seen in the first figure, 38DD. Double D boobs, is any man's dream come true. The stares and ogles that a horny hunk gives to a slut with such boobs, wearing figure-hugging dresses cannot be explained. The only thought the guy has in his mind is to rip the clothes off, and squeeze the breasts, and suck the nipples hard. Truly, a slut like Savita will rule your dreams once you get familiar with her sexual performances.
In Few Words
So, you seem to be immensely excited. Everything about MySexySavita is astounding, whether it is the selection of Savita, or her amazing sexual performances, or the overall design of the site or the rich-features it possesses. Adding a feather to its cap is the very affordable subscription rates it offers. With all these awesome stuff, why should you go to any other site to jerk-off? Isn't MySexySavita sufficient?