Introduction
This is a site of firsts. Whether it be a model's first anal experience, her first threesome, or her first lesbian experience you get to go through this milestone with her. The videos are sorted so that the top rated ones come first enabling you to have access to the best videos on the site up front instead of having to search through them to find one that is popularly rated. There is also a top rated tab that sends you to the best videos on the site. Something very cool about the site is that the videos are shot in 4k ultra HD. This is the most top quality definition that you can get from a video. You can find the girls by name and watch the videos they appear in easily. This is a great site to explore if you want to see girls venturing into new territory trying new things that they have not tried before. You can come along and experience the glee of the all the firsts that these girls can think of trying.
Technical
The design of the site is pretty straight forward. The videos you want to watch are the first thing you see. There's a nice preview video up at the top of the page teasing you to delve in further. Underneath this is a listing of videos that can be watched by subscribers. These videos are listed so that the top rated ones are the top of the videos. There are four tabs at the top of the page that will take you four different places. These tabs include scenes, girls, top-rated, and members login. These are simple to use and straight to the point. The scenes tab takes you straight to a listing of videos available to stream. The girls tab takes you to a complete listing of all the models that are in the videos on the site. Here you can see how many scenes each girl is in. You can also see pictures of scenes from her video. The top-rated tab takes you to more of the top-rated videos that you want. Members login takes you to the place where you sign in to be able to enjoy all this content. You get a first row seat to the reactions these girls have to the first time they are trying a lot of new sexual things. You get to be a party to the nervousness that they feel as they embark upon these new adventures.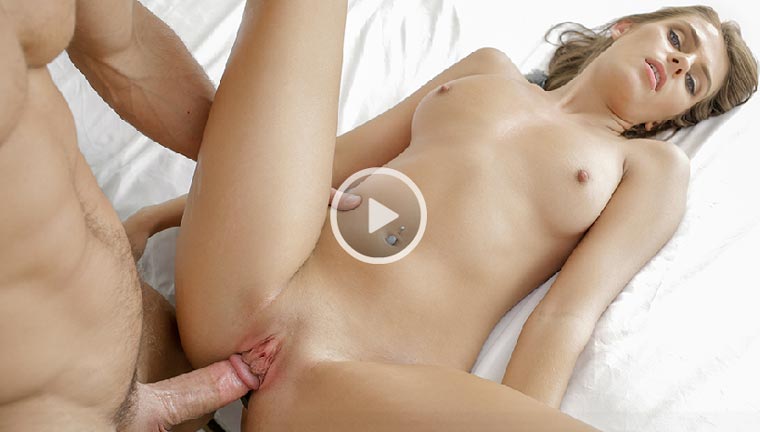 Flicks & Chicks
The girls have a certain innocence about them. They haven't done it all. There are plenty of things that they still need to try. Here they are trying some of those things right in front of your face. Sophia Leone shares her first threesome with you. Shyla Ryder embarks on her first anal experience right in front of your eyes. Brooke Myers eagerly takes her first black cock and Jade Jantzen finds herself in her first DP (double penetration) experience. Even before becoming a subscriber you get five free previews of videos so that you can get a feel of how things are on the site. After previewing five videos with these eager girls so excited to embark upon new firsts you'll be wanting to subscribe and gain access to all the video content available on the site. The ultra HD videos are all shot in 4k. This is higher definition than most other things you see. This means that the videos on this site are going to all look phenomenal. There won't be any graininess or pixilation to worry about. You can rest assured that when you choose to watch videos on this site the video quality is going to be satisfying. A lot of sites have models that have been around the block. They know what they are doing and are highly skilled and practiced at it. Sometimes this is a good thing and can definitely be satisfying to watch. However, it can be just as satisfying to watch the models on My Very First Time doing things that she has never done before. They don't know what they're doing and that is something that brings a heightened level of excitement to the whole thing.
In Few Words
All the taboo things that turn you on the most somewhat because they are taboo are here on this site at your fingertips. The girls learn new things about themselves as they are taken to new heights by things that they have never done before. Previews of the videos before you even subscribe are a great feature to help you decide what you're going to like and what the site is like in general. And in addition to all the exciting new content that you'll gain access to you get to see it all in 4k ultra HD. These videos were shot in extremely high resolution so that you will get the best picture quality and clarity out of your viewing experience. Not only are you going to be able to stream these videos in very high quality but you can also choose to download them. This way you will have them anytime you want in your procession for good. If you're experiencing an internet outage or you've only got your tablet and there's no wifi nearby you don't have to worry because you can have videos from My Very First Time downloaded and waiting for your viewing pleasure no matter where you are or what your situation is. My Very First Time is a titillating experience of walking right in to sexual encounters that the models are experiencing for the first time ever.