Introduction
POV Fuckers is a porn site that specializes in self made content from various models and dudes across the globe. There are some great flicks that show really sexy and stimulating stuff. The element of variety makes POV Fuckers a a great place to check out since you are treated to something fresh from behind bedroom walls and other private places.
Technical
There is a clear and conspicuous effort to make POV Fuckers a user friendly platform. I loved the browsing options that allowed me to quickly access the content without groping in the dark for too long. There is a clear list of categories that exposes you to the content on the cards. I checked out such categories as Grandma, facial, mature and more. There is a list of tagged captions drawn from the actual videos splashed down the home page. Clicking on any of these images leads you straight to a movie scene. There are several other search and sort options that I found quite helpful. Although I did not see any elaborate search tool, my visit was definitely worth the while. Navigation was smooth and clearly guided by the alternative browsing tools.
Users can stream and download videos too. There is no limit to the number of movies you can download. There is even a zip file to make your downloads easier to manage. I could also check out the content on the platform with my mobile phone. From my observation, the tweak is so well done that the content loads just as fast as it does on PC. If you would like to sample bonus sites under your subscription to POV Fuckers, you have a lot to check out on such sites as Phat White Booty, Ghetto Hoochies, Porn Classics and more.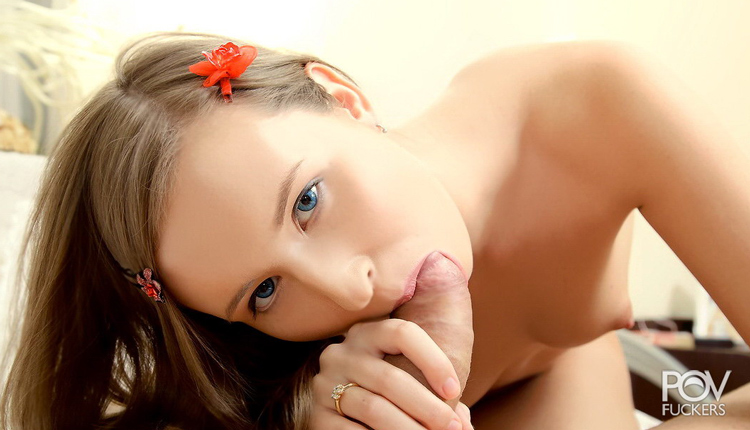 Flicks & Chicks
I was treated to one of the most steamy sex action platforms. POV Fuckers is a befitting name for the models featured in sex entertainment here. I mean, there is so much energy that the viewer can't help but suck some of it. There is plenty of hardcore stuff that features a range and variety of models. All the cuties are sexy and attractive in their own right. They play with the cocks and finally spread out to receive some serious pounding that focuses more on the girl than the dude doing the drilling. I also loved the quality of the shots, they are products of experience. You don't see any blurry effects of amateur photography and recording. That is particularly interesting since these are self made videos. It means there are many self taught great camera people out there. Many scenes feature gorgeous women being rammed by seemingly muscular and relentless dudes that fuck the girls to noisy orgasms.
There are over 327 videos featured on POV Fuckers. Most of the content is in HD form. Each video plays for an average of 15+ minutes. You get your files in MP4 and WMV formats. If you have a thing for still photos, there are over 340 galleries with high res pics. Each set contains over 80 photos.
In Few Words
If you would like to have steaming sex entertainment that features one of the widest ranges of models, try out POV Fuckers. There is enough content to savor; the bonus sites notwithstanding. I loved the user friendliness that the platform offers. Catch up with some of the most daring hotties in porn on POV Fuckers.