Introduction
Sorority houses have always been shrouded in mystery. There are many pledges and numerous tasks that you must complete to pass through those golden gates of sexual ecstasy, as well as performing a secret initiation ceremony. Want to know the best part? All sorority houses are filled with sexy, amateur girls in their formative years. Imagine a world where all tasks are in the form of sexual acts and for these girls to complete these tasks, they eagerly go to blow one of the frat boys or seduce a professor to get what they need.
What if you had to kiss and make out with your fellow pledge sister to earn those extra brownie points? Or how about these girls having to take part in all girl orgies as part of their secret initiation ceremony? Wouldn't this be a totally amazing porn website? Where the girls absolutely love to fuck, and get fucked in return. When they want to score better marks in a paper, they fuck and blow their professors whenever they feel like it.
They will do anything that you want and anything that you desire. These girls are finally in a place where there are no rules, no regulations and there's no one to keep an eye on them. They live in a place where getting laid is the easiest thing and since they really haven't explored their sexuality, they want to push the boundaries as much as possible. Well, if sorority girls are your fantasy then I've found the perfect website which is going to fulfill all your wants and needs.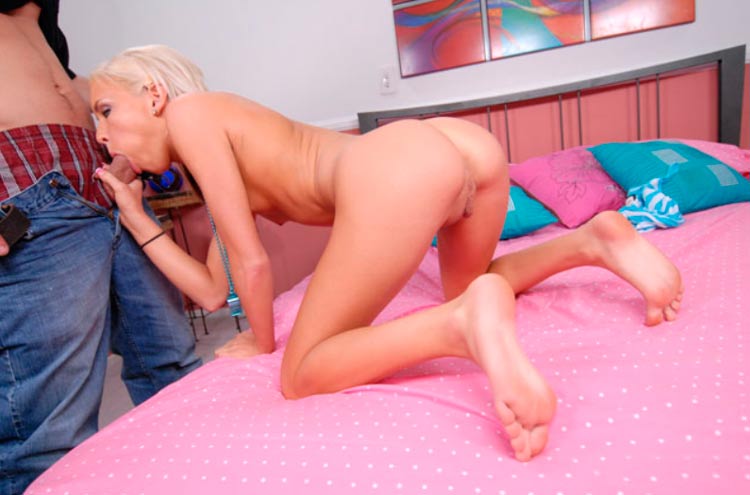 Technical
This website has a very laid back vibe with the look and feels of an institution during your formative years. As soon as you enter the website you will see some hot sorority girls getting fucked. The color scheme that has been used is white and blue, the interface is easy and user-friendly and there is a search bar where you can enter keywords to refine your search.
There are other colors that can get you to enjoy the site. You will find green chalkboards, black text and pink highlighting text to get full access. You will find pink and red bras hanging at strategic places on the site. The links at the top of the site take you to the site's key pages.
The website has over 1800 videos for you to scroll through and choose from. Most of the videos on this website are in full HD and the ones that aren't in high definition are still of excellent quality. You must stream the videos on the flash player that is embedded on the website and the average resolution of the content is 1280 x 720 @ 3200 kbps. These videos are compatible with various devices so you can stream them on your tablet, your desktop, your iPhone etc. There are frequent uploads on this website, almost every day. Also, along with the subscription of SororitySluts, you also get access to 20 other websites from the Hustler's network. So, the amount of content that is out there is so vast you will not be able to get through all of it in a lifetime.
Flicks & Chicks
SororitySluts is a porn website which brings to you the hottest and dirtiest porn that you have ever witnessed. As the name suggests all the girls on this website really are just out to have fun and get laid. The women are all amateurs and are willing to go to any lengths to make sure that your cock has the best experience of its life. This website is part of the Hustler's networks. If you have been an avid porn watcher you will know that this network is known to have some of the most raunchy and titillating content in the porn industry. So, you can be sure that all the content on SororitySluts will be as amazing.
From all the videos that I have watched, I must say I was very impressed by the content curated on this website. There's a lot of girl on girl action, solo scenes where the girls are masturbating with different toys and a lot of orgies too. This website is the ultimate heaven for those who get off on amateur chicks who love to get naughty.
SororitySluts has a lot of hot and naughty women waiting for you. They have hired some of the kinkiest women that you could ever find, with gorgeous faces and lithe bodies. They have juicy perky tits and asses that are tight, round and just perfect. When you spank their asses, it makes that perfect, resounding sound that you have always wanted to hear and let me tell you that even though these girls are not famous or experienced pornstars, they have a lot of skills.
They love the idea of stopping for you and doing nasty things for you, things that you could never even imagine. They love blowing and will go to any lengths to go down on their man, knowing how to deep throat so well that you will be left astounded. It really makes you wonder if they have no gag reflex at all. This is not all. There is plenty of girl on girl action, lots of masturbating going on with a variety of toys and even orgies. You get to choose between different ethnicities of women like Latinas, Asian, black and the white girls. As you can see you are going to be spoilt for choice.
In Few Words
They have excellent video and sound quality, which make you feel like you are right there, experiencing it all. They make great content with girls who are stunning and with all of this, they even give you access to 20 of their other websites whilst paying for just one and the subscription price is very pocket-friendly. Opting for a long-term subscription will give you significant savings. I think this website is a massive success and there really is no reason not to subscribe to it.