Introduction
When choosing a porn scene to watch, do you prefer those scenes with women who wear pantyhoses, thongs, or anything of the sort? Then good for you! Get ready for some of the hottest porn featuring married women wearing all kinds of hosiery. You will find women wearing stockings, pantyhoses, or nylons, all in Wives In Pantyhose!
This site features a mix of MILFs in their thirties as well as the more mature ones. They're simply so hot, that when they look in the mirror, they can't resist themselves and help themselves with some masturbation action. Wives In Pantyhose is a great site to get all of your pantyhose fetishes fulfilled!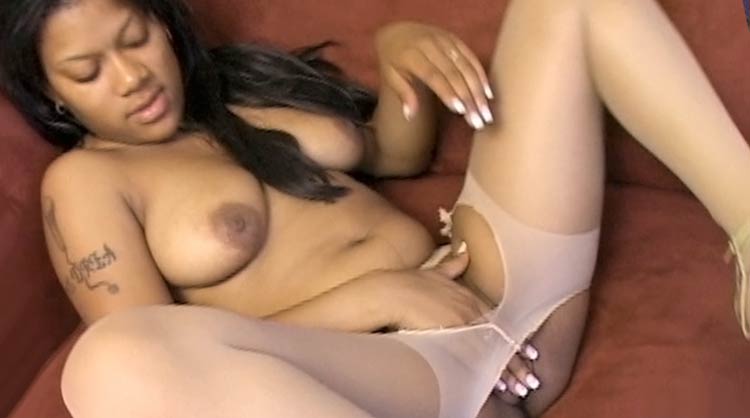 Technical
The site shows off a silver, black, white and orange color theme, which is actually quite uncommon with most porn sites. Still, it gives off a mature vibe, with those plain colors as well as the pinch of silver glow on the site. The site also follows the same format as most sites, which uses the tab system to make it easier for people to locate what is inside the site. This makes the navigation pretty straightforward, and is a plus for the site. There's no search engine in place in WivesInPantyhose, however there are still sorting features in the site that still makes the navigation simple.
The videos of Wives In Pantyhose are neatly arranged into one section, and you can sort the videos in the site by the recent videos, the most viewed videos and the top rated videos. I specified it as the "videos in Wives In Pantyhose" because there are videos that are available as well that are not from Wives In Pantyhose, but comes from Reality Kings, and all of the videos are placed into that section. It can still be sorted by the recent, most viewed, and top rated videos as well. They're in place because the site is governed or is under Reality Kings, the most real site out there, boasting the hottest girls out there doing the most realistic hardcore porno. Reality Kings require some payment for a site like this, however they also offered to show all the other videos from all the other sites after having the payment. You get access to all videos from Reality Kings.
That's where the section for all Reality Kings scenes come into place. They show the hottest women and boast a very big collection of scenes. There's also a section where you get to know the women who starred in the videos. You're going to see their hottest pic, as well as their respective names, and when you click on their pics you're going to be sent to a page that shows off some of their information. There are even links to their social media accounts like Twitter, Tumblr, etc., as well as a link to follow that woman on her social media page. You also see how many views as well as how many likes that woman has, just like what you see in Facebook. Additional features include a site map where you can see the overview of the site to make navigation easier, and a customer support section, where you can ask the owners of the site if you have any questions or complaints. This site really values the users as well as the models that they take in under their wings.
Flicks & Chicks
"Girls" might not be the appropriate term. "Women" is the most appropriate term for this. The women in the site are the mature ones, which you actually can still fap to and you'd still want to bang them. They might not have as tight of a hole as those girls, but it's still bangable. Heck, some might even find it much better of a fuck. They're a mix of professional pornstars as well as hot as hell amateur women. They're some of the hottest women out there. The common thing with all of them is that they all wear pantyhose. That's simply one of the hottest things out there. I'm talking about hot women in pantyhoses guys!
There are around 170 scenes in Wives In Pantyhose. It's not as many those big sites out there, however the content is enough in numbers just to make you content. There are many scenes out there that feature masturbation scenes, scenes where these hotties are just playing with themselves, like licking those big cucumbers and inserting those up their pussies, playing with their clits, etc. However, there are also full on hardcore scenes, with those guys ripping up those pantyhoses to be able to get inside that really sweet pussy and cum in there. All of these are all exclusive, which means that you're only going to find this content here in Wives In Pantyhose.
They're also readily available through their streams. You can also download them. The site has a download limit of 10GB, however that's so large already, and that's also daily, and the content is just so good, it will keep you satisfied for more than just a day with the 10GB you've downloaded that day.
In Few Words
Wives In Pantyhose is a site that really shows you the appeal of women who wear stockings or pantyhoses when they delve deeper into the porn world. They show you what it is really like to fuck those hotties out there. Reality Kings really did a job well done in making or conceptualizing these kind of shows.
The use of kinky, hot models and even the right choice of pantyhoses, all of those good little things add up to make up what Wives In Pantyhose to what it is, which is a good fap site. Add to that the Reality Kings bonus sites, and you're going to have contentment of the content that will last.
"This website is offline. Have a look at the best clothed pay porn sites."