Introduction
One of the best things about porn sites is that you get so much to explore and do for usually a cheap price. Surely enough, you are going to find some sites that you will not like, sites that will have nothing for you, not even the slightest thing that you can enjoy, but, those are easily avoidable, you only need to go and visit Babysitter Movies, where hot babysitters who are naughty get fucked by their bosses, as a penalty for some really kinky crimes.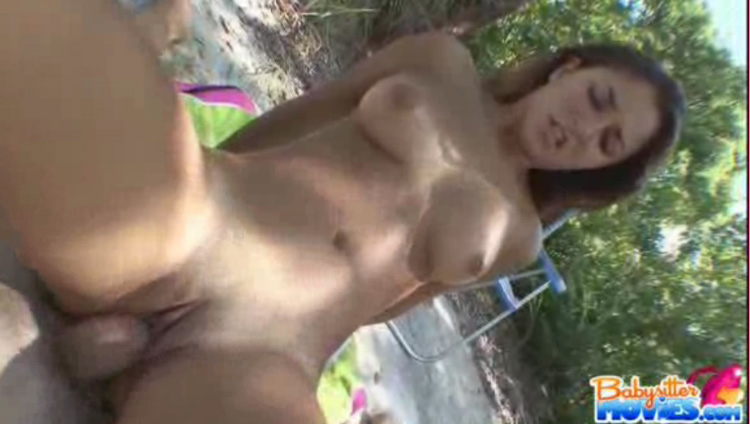 Technical
This site has more to offer than just hot girls, which is by itself a good offer. No, they didn't stop there, as they have made quite a good site, where you can see what a good design looks like, and where you can enjoy many things, like the giant collage of images on the home page, which includes the site's logo. Many hot girls await you right there, on that page, and you can see them and get to know some of the site's content in just a moment spent on the home page. The colors white and yellow furnish the page, and leave enough space for the other details to shine through. Those details, like the previews, the sorting options, the search bar, they are all worth your time, and all of them you can find below the collage of images.
The site is intuitive and easy to use, so finding your way around will present no challenge or trouble, at all. Furthermore, you can open the trailer videos to see what is to be found within the members' area. With sorting options and a search bar, one can easily get access to the content, not to mention by using the good optimization, which does wonders even on the mobile devices.
Flicks & Chicks
When you come to the girls, who are by the way, really good looking, you will already be aroused by all the preview material. However, when you see the full feature videos, you will get even more aroused, and even get an orgasm, most likely without even having to touch yourself, due to the sheer passion and hardcore nature of the videos. The girls love getting fucked, in the pussy, in the ass, in the mouth, and they love cumshots.
With the site having over 100 videos, each of which lasts about 60 minutes, you know that you are in for quite a ride, given how there is so much to see on just one site. The videos are updated weekly and they are available in streaming, in the FLV format, and for downloading, in the MP4 format. The gallery has over 70 galleries, and they all have about 150 photos, each, downloadable in the ZIP format. The site also offers other sites in the membership, for free, which you can visit and stream or download their content, which is different from that of this site, so you get variety and numbers.
In Few Words
Go to this site, and you will never regret that decision, as there is so much to see do there, from the first moment that you get there, to the last, where you see the hot girls and download their videos and photos. Hardcore sex, fresh girls, more sites to explore, just go and visit Babysitter Movies and you will not regret that decision.