Introduction
Bestory Club is a porn site with a different way of depicting sex action. If you have a mind for creativity and would like to view your porn with added comic twists, you will love Bestory Club. The storylines are heavily expressed in textual descriptions that are often accompanied with some creatively and ingeniously conjured up images of models and dudes in seductive encounters.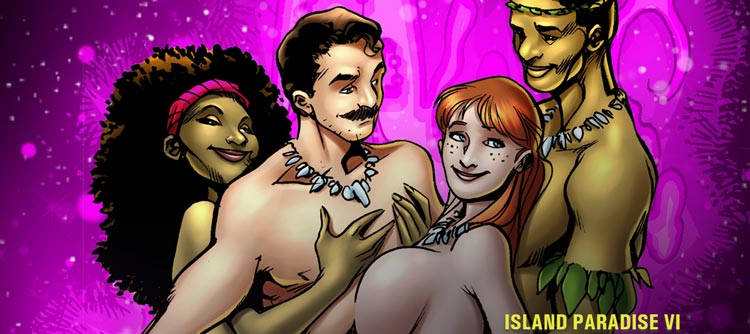 Technical
There is an impressive layout and design seen when you visit Bestory Club. I was exposed to a range of browsing options including a drop down menu that clearly outlines the services available on the site. Navigation is smooth and fast. These stories are continuing accounts of the escapades of the graphic comic characters. You, therefore have to remember your titles well because if you miss an update, or mix up the novellas, you might miss the gist and fun laced in the series.
The content is updated at the rate of about once a month. Therefore you might be subjected to relatively long waits before you catch up on the continuation of your story. There are no videos to stream or download on Bestory Club. What you have is a series of narratives that are illustrated with the comic characters in action. The textual and artistic depictions of the pornographic escapade can be viewed in PDF that allows you to save to your stories on your devices. There is a limit to the number of stories you can save every day though.
Similarly, there are no bonus offers on the cards for you. Therefore, it isn't easy to link up with like minded sites; if they can be found in the first place. The site allows you to search and sort your content on the basis of title, date or even the illustrator name. You also have some extras in the form of wall papers to download for free.
Flicks & Chicks
The narratives are spectacular and unique in their presentation of porn entertainment. While there are many scenes depicting couples in romantic escapades, some of the romance is taken to extraterrestrial territories in which you get to watch images of extraordinary creatures in pursuit of sex with humans. Indeed, there are cases in which alien-looking creatures end up being sexually attracted to human models, and proceed to inject some cum in them. Some of the titles you might want to sample on the site include Remote out of Control, Fairy Tale, tales from the Kreme, Welcome to Chastity, Changing and Growing in Las Vegas, Breast friends, the Adventures of Superstar and more.
There are over about 300 comic narratives to savor on this site. Several of the narratives are split into numerous chapters. One of the most famous narrative accounts is about a girl with a magic bra that allows her bobs to expand after every couple of minutes. She is depicted as a character with a long history of family line with titillating body characteristics and features. The Story title; Family Legacy captures the theme of the story quite appropriately.
In Few Words
Bestory Club is a porn site with a difference. If you have the patience and consistency to read through the textual accounts of the conquests of the main characters in the comic porn scenes, you will appreciate the great quality porn that does not just happen but culminates as a result of some triggers and relationships between the comic characters.