Introduction
Are you a fan of oral sex porn videos? Yes, whatever type of oral sex video it might be, the results would always be pretty fun when at the end of the video, the one receiving the pleasure is reaching his or her climax already. But you know what type of porn niche is very much related to oral sex, yet offers, even more, fun and thrill when it comes to porn? It's face sitting videos.
Have you watched this type of video already? If you have then I'm sure that you would join me in saying that there is something oddly satisfying in watching porn that combines oral sex with getting a full view of the sexy body of the lady being orally pleasured. You see, the trouble with oral sex videos is this: most of the time, you can't see the sexiness of the people involved because the camera is usually pretty much focused on the same spot the entire vid. But with face sitting porn videos, you see more action happen. You see the entire body of the beautiful chick, and most of all, it is much more dynamic compared to your regular oral sex porn.
It is called Black BBW Face Sitters. This site actually combines three hard-to-find porn genres. First, we have face sitting, which we have already talked about above. Then we also have the subject of big beautiful women, and of course black beauty porn. All of these porn genres are combined into a single site which makes up one helluva deal if you ask me!
What's more is that this porn site is actually a part of a network of even more porn sites featuring big black beautiful women. Some of these porn sites are Big Black Booty Watchers (which of course, features the biggest asses you'll ever see in porn), Big Jugg Amateurs (if you want to see the biggest boobs this time), and Big Black Lesbian Sistas (for some serious black lesbian action). These are but a few of the awesome sites included in the package so be sure to take a look at all of them especially when you will be having access to all of these sites as well.
Yes, that's right. As an additional bonus for joining Black BBW Face Sitters, you will get to have unlimited access to the other sites in the porn network as well at no additional cost!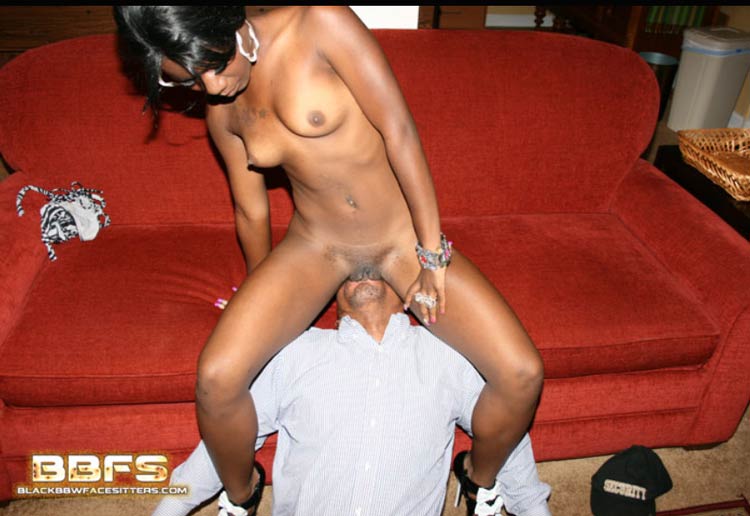 Technical
The porn site's design is very visually straightforward. At first glance on the homepage, you would already know what the porn site is all about. Starting with the welcome banner, you are going to see a big black beauty seated on a man's face. Her face is pretty proud yet focused. In this banner, you'll also see the main site navigation. This is pretty helpful because it makes finding the content that you need to the porn site much easier.
Scrolling down, you will get to read a couple of information about the site. Don't worry, we will get more into this later on. Another scroll down will finally give you what you've all been waiting for: the site's content. They are featured in different detailed previews. These previews include big thumbnails of the most action-filled scene in the video (most of the previews show the face fucking action to give you the feel of what the video is about), and if this image is not enough then a short synopsis of the video is included in the preview too. In this way, you would already know what is going to happen in the video beforehand. This would prevent you downloading a video that you actually don't like (but that is less likely to happen here if you are a real fan of BBW and face sitting).
Flicks & Chicks
And now it's time for the exciting part of this review – the ladies and the videos. Of course, it is already a given that the ladies that you are going to find here are all big black beautiful women, however, we were also surprised to see otherwise. Yes, we have actually seen a slim girl in their latest uploads. It says in the synopsis of the video that they are trying something new so they went ahead and featured a black model who wasn't BBW. Well, if you ask me that's a-okay because it's still a face sitting video anyway! I am not sure how that would sit though with BBW fans.
As for the videos, we really like how well made the videos here are. They are all obviously professionally produced, you can tell with the clear resolutions that their videos are in. We also enjoyed the fact that most of the videos looked like they were shot in a fancy hotel room. This makes the scenes more classy and clean-looking as opposed to other porn sites that don't really care where they shoot.
Conclusion
And now it's time to talk about the site information that we have mentioned a while ago. As a parting note in this short review, we would just like to mention a couple of things that we have found out about the site.
First, all of the site's content is available for unlimited access, which includes streaming and downloading (including the other premium porn sites that we have mentioned a while ago), once you have signed up as an official member of Black BBW Face Sitters.
Also, we highly recommend that you join this site if you really enjoy the porn niche that is presented here. You might not be able to find another similarly themed site elsewhere as Black BBW Face Sitters is the first porn site to offer big black beautiful women face sitting.
And finally, everything on the site has already been mobile optimized for your convenience. In this way, you would be able to enjoy your downloaded content anytime, anywhere.
"The site doesn't accept more members. You can take a look at: MYEBONYGF.COM"