Introduction
Top live cam site, Chaturbate gives you a wide selection of stunning and gorgeous models hailing from Europe, USA, and Asia. They are all here to show you all of the hottest moves you desire to see. With high quality live cams and elaborate sets, get ready to unleash your deepest cravings and lust! This is one of the best deals you'll find on the Internet so come and check this out!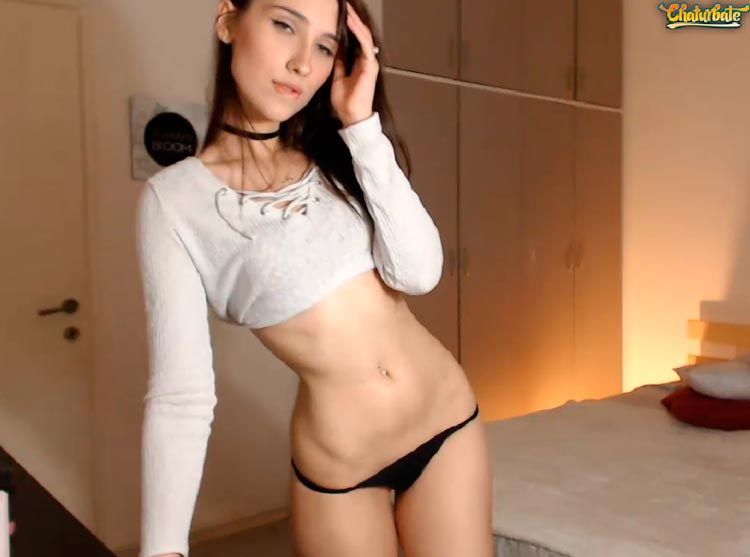 Technical
Right at the homepage, Chaturbate gives you a one big, sexy family. The beautiful and hunk models serve as a steamy welcome. You'll get to see them in all kinds of sexual positions and routines. Whether you want oversized or the average body types, you'll have plenty of options to check out. The pictures are volcano-hot and you'll instantly get horny. At the homepage, you'll literally wade into the world of beautiful pussies and giant cocks.
As an averagely sized yet high caliber cam site, here's how it works inside Chaturbate. Whether you are used to browsing massive live cam sites or not, I'm sure there are lots of features here that would still surprise you and make you smile. First, you are not required to spend a penny before you can see a lot of naked and horny models here. Even as a guest, you can browse all the cams and enjoy watching models sucking and fucking each other, doing naughty and crazy stuff just to satisfy all kinds of viewers. What's more thrilling is that you can be your own porn star here! Yes. You can show some other members your private parts and perform some crazy sexual moves as well. All you have to do is to provide your username and password, your date of birth and your sexual type. You can go for sweethearts, for the gorgeous guys or even both and you're good to go. This is really one of the hottest live cam sites I've seen so far! The system here also works on a "token" basis. You can also apply for membership which gives a plenty of bonus tokens. From here, you will be able to see the models in full screen and use the steamy chat service. This is where you can go really private and ask them everything you want to see!
The willing models here work mostly for tips, so if others are ready to tip for as long as they want, it just works to your advantage! Not only can you enjoy the steamy actions for free, but you can also know the other member's whims and fetishes. It's good to know that there is someone out there who thinks as wildly and as naughty as you, right? Once you've become so horny and you want to take the hot experience further, you can decide who you want to tip to have more control over the show. The cam quality is excellent and you will have plenty of gorgeous models to pick from at all times.
Flicks & Chicks
Most of the models here would convince you to take them to private chat option and I assure you, you wouldn't get disappointed even for just a second. While it's good to be part of a group chat, there are still surprises and pleasures that you would only feel once you're inside the private chat room. Your chosen model would literally do anything you want! Just tell them your lusty requests and they will give them to you! The excellent angles of the cameras would make you feel that the performer is just right in front of you and within reach.
In Few Words
Chaturbate offers a free chat enjoyment. However, you know that the models here would even be wilder and happier if they would earn your tip, right? Though there are lots out there that might use their tokens like there's no tomorrow, you just can't sit back there and wait for the generous members to let you get on with the show. The models here are all admirable and you would surely appreciate their effort. As the show progresses, I bet you'll go out of your mind and all you would want to do is to watch them forever.