Introduction
Big, black, kinky, big (wait a minute did I just mentioned big already?) and hot booty asses are all around the place shaking and pumping. These are the things you are about to see when you start to explore and log in to Chi Town Booty Watchers porn site. Such porn site provides booty pleasure for men who like to see asses shaking.
You'll see delightful moments where these black beautiful girls will start and perform their hottest and sexiest ass job and ass fuck. The dudes like it as these black bitches makes sure that they show to the whole world how to make love using ass pleasure.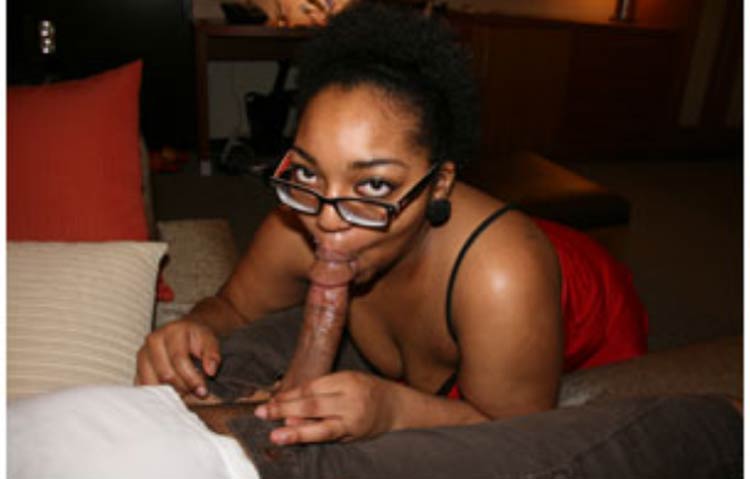 Technical
The site is pretty much serious when it comes to delivering the materials. As the name implies, you'll see lots of butts from time to time as these girls will shake it off and slaps their butt. As I enter the site, I got two words to say and these are "Black Asses". So, if you are the type of guy who wants to see black asses pleasure, then definitely this is your thing. There will be lots of butt slapping, ass jobs, ass fuck and everything under the sun that involves asses. For the design, I could say that the site concentrates to the niche they are offering. Moreover, since the materials they feature are black women, they also use a black theme on their background and interface. So much black I should say but regardless of the skin tone and theme color, I'm pretty sure that these girls will satisfy your pornographic pleasure every night.
There are about 150 episodes featured from the site. They are presented in thumbnails and I like to mention that they do include descriptions of the name of the model and the things you gonna expect once you hit the play button. Each episode has 20 up to 40 minutes. The film will vary depending on how these black women perform on the set. As I mentioned, they are going to make the most out of their butt and see them as they do the ass job and ass shaking. (Oh slap it). You can watch these booty shaking and ass fuck shows on streaming or download. There are several video formats to choose from like windows media, MP4, and Flash. The qualities of the films are nice the lightings are great.
Photos are also available which are presented in above average quality to high-resolution imagery. Most of these images are taken from the action so you'll see lots of booty action. Again, the site is serious about booty or asses, so what can you expect? It's all about huge, kinky and cute butts as the girls will go wild and crazy for fuck pleasure sake. There are 150 galleries to choose from each has 60 photos available. You can download these images once you become a member by using zip files. By all means, please clean your hard drive.
Now for the interface and graphics, I got no issues when it comes to navigating the site. I got no trouble with my exploration aside from I have to stop from time to time, look and appreciate those asses.
Becoming a member is just one click away. All you have to do is to find the join now button which can be found at the top right of the screen. Next is to fill up those forms, register and confirm your age that you are truly permissible. There is lots of booty shaking so you need to act fast. As you register and become an official member, you gain access to several bonus sites provided by the network. Again, the network is pretty much serious about delivering black bitches so most of the niches you are about to see are blacks. You'll see a lot of black women here from average size too big booty sizes. Aside from this perk, you'll receive weekly updates. There are also the message board, messages, model index, live chats and live shows.
Flicks & Chicks
I guess you already know what to expect since I've been mentioning the materials about black asses. So, this time, all I can say that you need to brace yourself because the shows are going to be crazy indeed. I would like to tell you a certain film featured a pretty big mama diva named Cream. Well, yes, as the name implies, it's like you are having a delightful dessert treat of mocha, caramel coffee with cream at the top. This bitch has a crazy big booty and she will shake it off until the dude's dick can no longer spew its juice. See her as she makes love with her fuck buddy Tish.
Well, Tish is another big mama with big ass and they really love eating and licking each other's pussy. See these two as the shake their asses and make the most out of their time as they pleasure each other with their tongue, their fingers and of course their big asses. Another black hole that I highly recommended is Karma. Yes, I know, her name is scary but once you see her as she performs and shows off her ass, it thinks it is a good karma after all. See her as she eats someone's dick.
In Few Words
All in all, this site is definitely for dudes out there who like to see black asses shaking and booty shows. You can never go wrong with this one as they present to you the ass fuck and ass show delight. See sensual fuck actions to hardcore actions as the dudes will bang their asses like there's no tomorrow.
"The site doesn't accept more members. You can take a look at: MYEBONYGF.COM"