Introduction
No matter what site you try to open today if it is an adult site, as this one is, you will first get all manner of warnings. Often, as is the case here, they tell you what they have done in order to discourage non adults from opening up such adult sites. We are all for this, and we look up to sites who are doing their very best to keep non adults away. Finally you must signify that you yourself are indeed an adult and that the area where you reside is not stopping you from seeing such material. Finally you mean that you wish to see such adult material as you have been told the site contains. Having pushed that button, you then are allowed to enter the site.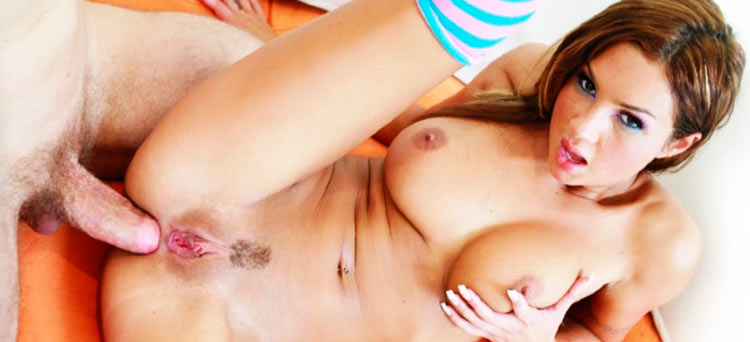 Technical
Once inside you are seeing something that will absolutely astonish you. It is a picture of a good looking lady named Krystina and Franco Roccaforte from "Black Kong Dong #02" and she are looking aghast at the size of the dick she is being presented with. She has two piercings, one on her nose and another above her left lip and she is one beautiful gal. You can only see this particular picture for a few moments for then the picture changes and you begin to see other ladies, in various states of undress with men, and other women, all basically doing very sensual, sexual actions. The feeling one gets immediately is that this is going to be one very hot site.
Once the various pictures have gone by, you really have the idea of the quality you are going to be seeing here, for the people are all incredibly gorgeous, and the women, in particular, are just downright awesome! This is where you make up your mind that you want to see much more of this site, and you begin to scroll down to see what else they have in store for you.
Flicks & Chicks
There are pictures from American Innocence #2, Scene #02 that certainly set the mood next, for you see before you an incredibly goody looking lady who is being entered from the back and slipping a good sized cock directly into her anus. What is really cool though is that you note that she is definitely enjoying this as she has a very relaxed look on her face even though he is going up her Hershey chute! The bottom of this pictures enables you to note that you are seeing Addie Juniper and that she not only has natural tits, but she will be displaying hardcore material, by performing deep-throat, and blowjobs. She will in addition, do deep-throat herself and not be hiding as many stars do thinking that she will not need to be on.
It is a public blowjob and also the fact that in your closet are your windup reasons why you love to watch such things and play with yourself. This entire site is arranged so that you do not even need to enter the premises, for you will eventually be the one that she is going do this to.
In Few Words
We had spent time looking at this one special offer and we did not look at the big picture as the fresh guys today see. Thus we had not seen the biggest thing that Fame Digital is going to offer us. You see, this is actually a large network, and therefore they are going to carry a tremendous amount of options for you to look at. Compare it to a porn buffet if you like. The point is that they are not just going to concentrate on just one type of porn, but instead you are going to see all kinds of diverse porn.