Introduction
LadyBoy Dildo is a website filled with gorgeous ladyboys that have dedicated themselves to bring you amazing entertainment in action-packed videos that will surely impress you. If that is what you are into, then look no further, LadyBoy Dildo is the place for you. You will have a great time browsing all this site has to offer and will explore a side of you that you never imagined.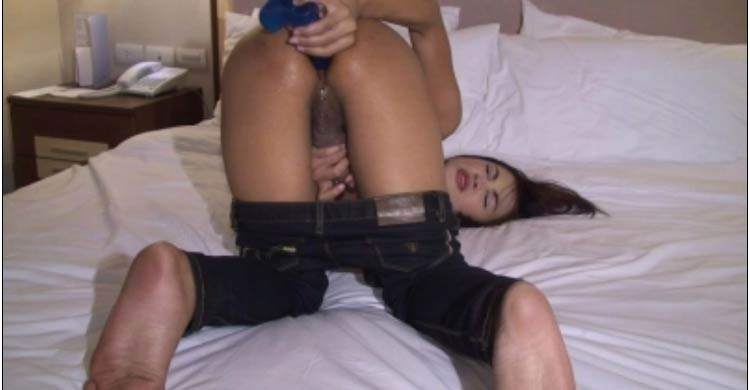 Technical
LadyBoy Dildo is part of an amazing network of websites, called the LadyBoyGold network. They are into niche content, but they do it better than anyone else, so one of the first things worth mentioning about the site is that you get bonus access to six other amazing similar websites. With your subscription, you get seven for the price of one! You can subscribe for either sixty or ninety days and the fees are inexpensive compared to what you are getting.
LadyBoy Dildo has exclusive content and updates daily and/or weekly, so you can make sure you won't run out of great material anytime soon. It is easy to navigate and has a black background with blue accents that make you feel like you've entered some kind of secret club late at night, where mysterious pleasures await you. It's professional and it works great on a number of mobile devices. Your hardcore shemale action will always be at your disposal when you need it the most.
Flicks & Chicks
First, there is a 'members forum' which allows people who share the same taste in porn and partners to share stories, talk about their favourite models and basically any other topic involving shemales. Another great feature is that by purchasing a membership, you get instant access to a ladyboy pick up guide, so the next time you are in the presence of a gorgeous shemale that can bring you unimaginable pleasure, you'll know just the right things to say to get them out of their clothes and into your bed. The videos on LadyBoyDildo are all filmed in HD and are comprised of hardcore action that will give you hours and hours of pleasure and will keep you coming back for more. The videos are short but sweet, with their length varying from ten up to thirty or forty minutes. It's just enough to entice you, but there are over a thousand videos.
The ladyboys are gorgeous. They are mostly Asian, but among their many models, more specifically over 500 of them, you can find black shemales or caucasian. Their solo videos are some of the best you can find on the internet – you will want to be one of those toys that they use for pleasuring themselves. They fuck hard and they fuck well, so if you're passionate about ladyboys it's worth giving them a try.
In Few Words
LadyBoy Dildo is where it's at right now in terms of hardcore shemale content. They are the Asian ladyboys of your dirtiest dreams and they are waiting for you. With access to bonus sites and some new and exciting features you won't find anywhere else, it's worth checking out.
The membership plans are great for everyone, so I definitely recommend joining. The team behind this network is professional and perfect, being able to anticipate what their users want and when they want it.
"This site is actually offline, but you can visit this one: TS RAW."