Introduction
Me and My Asian is the kind of site you need when you are both crazy about Asian and amateur porn. Their collection contains hundreds of movies submitted by the very couple who are featured in them. This is not your regular porn site, this is porn amateur porn site brought it the next level. We all know how hard it is to find some good amateur material, filmed with a decent camera, without shaky and blurry image.
Well, Me and My Asian offers just that, a collection of perfect amateur porn, as perfect as movies from this category can get. The site was launched back in 2009 and now is part of The GF Network, which specializes in promoting amateur content submitted by couples from all over the world. This is just their Asian collection, because the network features all kinds of amateurs that will satisfy each of your fetish. But for now, let's talk about Me and My Asian.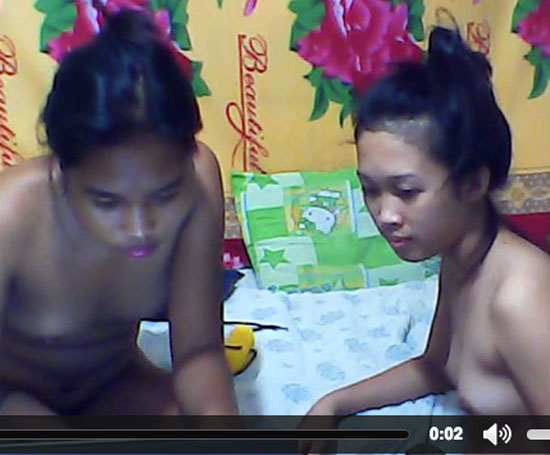 Technical
As part of the family, The GF Network has been designed and developed the interface of Me and My Asian. Members are now enjoying a clean and functional site that has only useful tools and navigation features, since the trend right now is for sites to be as minimal as possible. You will get a simple front page with not so many banners and free of any advertisement. The movies of the site are featured in columns of suggesting and
The movies of the site are featured in columns of suggesting and super-sexy thumbnails that will give you an idea about what is going on within the video. Depending on your internet connection, the pages will load relatively fast and the buffering period in the online streaming mode shouldn't take more than 5 seconds. From streaming, the site uses a built in Flash player that will stream directly in your browser. The site has a pretty nice mobile version,
The site has a pretty nice mobile version, with Retina-ready display that will resize the size of the pages to fit your device's screen perfectly. The layout has a flat design, so that you could easily navigate the site from touch screen devices.
Flicks & Chicks
I know that an amateur collection is not usually the object of a pay porn site, since the clips are usually 3-5 minutes long and poorly recorded. However, it's not the case of this site, which only features high quality amateur videos. The streaming format on this site is Flash (640×360) which is pretty decent for an amateur collection. You will also be able to download these movies for a slightly increased quality. As I said, what makes this collection different from the ones on the free amateur sites is the fact that Me and My Asian is only bringing us the best movies that were submitted to them. The submitters will get paid for their sex tapes, so it's in their best interest to make them as good as possible.
There is another thing that differentiates Me and My Asian from the rest of amateur sites on the internet is the presence of photo galleries in its collection. You see, couples can also feature photos of their bedroom adventures, and most of the people out there are more comfortable with sharing photos rather than videos. Overall, the collection of this site has about 700 videos at the moment and twice as many photo galleries. The average length of a video is 15 minutes and a gallery has 15 images. Everything on this site is 100% exclusive and everything is available for download without any kinds of limits. There are some really awesome chicks on this site. The name Me and My Asian strongly suggests what kind of performers you will stumble upon in these movies. However, this is not one of those sites who are claiming to be an Asian porn site and only promote Japanese porn.
The collection with Me and My Asian brings you the whole variety of Asian chicks. We're talking about Japanese, Chinese, Thai, Korean, Vietnamese, Filipina, Malaysian, Indonesian and even Mongolian and Kazakh. We can also see a diversity when we look into the appearance of the models of this website. Even if the majority of them are skinny with small boobies, the site also has busty chicks, a couple of BBWs, some Goths and Emos, and even come cosplay enthusiasts. Since this is an Asian collection, we must mention the furry pussy. Half of the chicks are shaved while the other half have that hairy pussies specific to the Asian porn. Tattoos, pierces, stockings and all kinds of other appearance kinks are broadening the variety of the models.
In Few Words
After looking into every aspect of Me and My Asian, I can only say that I love this site. Partly it's because I love Asian porn and partly because I also love amateur porn. If you like these tow niches as well, you will have a fun time with this collection powered by The GF Network.
However, if you are not that much into Asian porn and you are not ready to commit to such a niched collection, the variety of sites that will be offered to you by the network will surely satisfy you. Either way, one thing is certain, the offer of this site should be strongly considered. There is also a $1 limited trial for the ones who would like to check out the site for a day before committing for a longer period. Check that out and convince yourself that everything I said it's true.