Introduction
Have you ever watched porn and asked yourself "Will I have a chance of meeting that sexy woman?" Well my friend today is your lucky. Today we're going to have a review about this website called Mongo Cams. This particular porn site is different from other porn sites you see it doesn't have ANY Porn video at its disposal. But do you know what it has instead? It has in its disposal, thousands of women ONLINE just waiting for you to meet them LIVE in camera! I'm not joking! This is the REAL THING! I know this like a dream to you but I'm gonna tell you again. This is not a joke.
So before you go and celebrate with your buddies about this great find of your, why not take a moment and read what else this site has for you! You're not alone by the way. Every day there's an average of 16k visits on this site! But fear not, their models and porn girls are readily available to anyone and everyone! Get ready to witness the next generation of porn as we know it!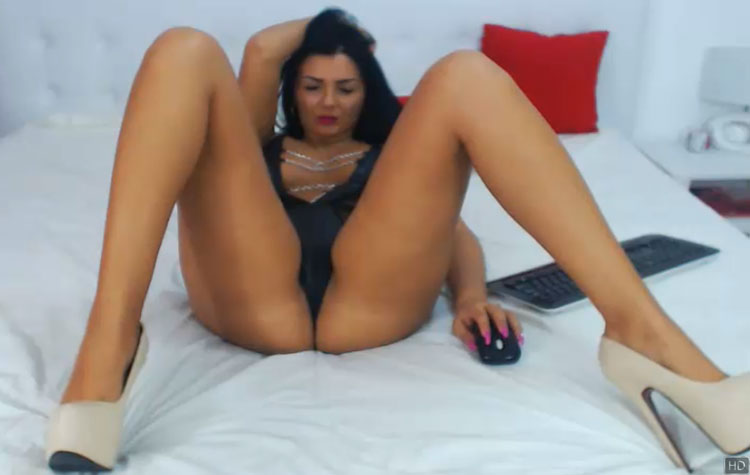 Technical
Welcome to the next generation of porn! Gone are the days where you just watch a video and then the end! Today we're going to have more than just that! You will finally be able to interact, chat and even have private sessions with these amazing girls! Once you enter the website you'll be seeing countless rows and rows of girls that are available online! But before you go wild, let me invite you to see this little tab in the upper corner of the homepage that says "what's happening". When you click that tab, you'll be directly taken to a page where you'll see all the girls that are currently live and arranged from the most popular girls to the least. So if you're aching to see who's the best of the best, feel free to click it.
There are also filter systems in this site. You'll see in the upper right corner a drop down that says "Specialty Cams", in this section you'll be able to filter the stars that belong to their respective categories like strippers, tattoos, celebrity, muscle chicks, amateurs, and etc. You can also feature the type of quality you want by going to the "Features" option. There you can filter what type of interaction you'd like for example, audio, high def videos, or phone 2 phone. Yes, you can have phone to phone interaction with these stars! Now if you're asking about the registration, let me tell you a secret. If you just want to watch the models publicly, it is totally 100% FREE! But if you want private access or want to see some shows then you can register to become a member FOR FREE!
Wait, did I just say you can become a member for free? Oh yes I did. But for the specifics, you may just enter the site and see for yourself. Now you might notice another tab that says "Gallery", you might be thinking, oh these are where all the pictures and videos are at! Wrong again! Didn't I tell you this site ain't your average porn site? Gallery features every single category, filter, or specification option you can utilize for your search. It even adds an option to select which country you'd want the girl to be in, and even filter the boob size, hair color, eye color, ethnicity, and even fetishes. The Mongo Cams' website is a bang. With all these features you're bound to find the girl you're looking for!
Flicks & Chicks
As for the video quality, again, you'll be seeing a live cam, so you can't expect super high-quality videos, but for a webcam the videos are actually pretty good! Its quality is comparable to one of those casting couch video qualities. The girls are also very accommodating too! But what makes it even better is that the girls are mostly amateurs! I mean, how cute is that! when you ask them to do things for you like, take of their shirts, or show you their nipples, or even some cyber sex action, you'll surely notice their shy behavior when they're about to do it! It's one of the best fucking personality in porn ever! The girls would even squirt in the cam when they feel super turned on!
They also have a special feature of CAM 2 CAM. It allows the porn stars to actually see you on their screen. Not just your chat messages. So with that in your pocket, think of all the interactions and possible cyber sex sensations you'd be experiencing! A webcam model of your choice becomes your private escort girl online and would start doing absolutely anything just to satisfy your primal desires! This is next-gen porn in the making fellas!!
In Few Words
Mongo Cams really made the right move about making porn LIVE. It's not every day you get to see women LIVE for FREE! As for the site's features and navigation, I find it really easy and useful! They give you a lot of options to make sure you find exactly what you're looking for! With all the diverse choices and filters, it only makes you realize that there are a lot of things this site has to offer! As for the video quality, it really isn't a big deal if they can't provide high def. What matters most is that you actually get to meet these webcam models. That's almost every porn lover's dream!
So gents, why not give this site a big round of applause for creating this type of porn style. But don't forget to have a good internet connection. The better the connection, the better your connection will be with these amazing girls. That's it for my review! Come and visit Mongo Cams right now. It's for free!
"The site is no longer updated, check out the best cam pay porn websites."