Introduction
PILadyBoy is one of the top shemale porn sites. They offer amazing Asian Tgirls in hardcore anal fuck shows and some high-quality softcore masturbation scenes. They have over 200 unique models that showcase their skills exclusively on PILadyBoy. With a strong focus on Filipino ladyboys and a long history behind it, it brings great homage to the shemale genre.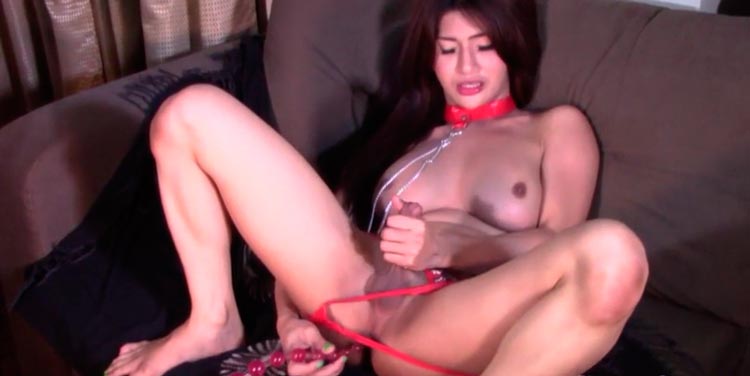 Technical
There are many advanced search features available. Although the design and theme may feel a bit dated, you can customize your experience very easily. The models can be displayed in an alphabetical order and the scenes chronologically. There is also an option that lets you save favorites and access them later via the Favorites tab. This is great for users that don't care for downloads and always watch content online. You can rate every scene and model, as a member, and you can interact with others on the forums. The forum also helps with any questions left unanswered by the F.A.Q page, or you can post any technical problems you encounter and expect a quick solution.
PILadyBoy offers many HD videos for download and streaming. Some of the older uploads, however, are in SD quality and the majority of them can only be watched in the online flash player. If you choose one of the one month, three months, six months or 12 months membership plans you will have the luxury of an unlimited number of views, no download restrictions or waiting times and all the hot photo sets you can handle. You'll find that navigating the website from a phone or tablet is pretty much just as easy as using a desktop. The simple layout keeps the screen clean and the lack of ads and extra buttons makes stuff easy to spot and access.
Flicks & Chicks
The majority of models are Filipino ladyboys. They're tight and brunette and very eager to please other girls or men on camera. There are also a few Japanese Tgirls, not too many but just enough to keep stuff varied. I haven't seen any Caucasians or Black models but then I guess the "PI" in PILadyBoy wouldn't make much sense. You will be able to enjoy mostly tight asses and nice round tits, some bigger than others but don't expect monster jugs. The models are amateurs and the natural beauty is getting all the attention on the website. As far as sexual preferences go, you can see girl on girl and guy on girl action. There's no shortage of content in either category.
Pictures come in sets of 60+ each and at a 1024×768 resolution. Since there are over 500 unique picture archives and just a bit over 200 videos, many of these photo sessions are not tied to existing scenes. It's rare that you see a website go to the trouble of producing still content that's not just a rip off of some scene. The videos can be watched online or downloaded in WMV and MP4 formats. You have different links for HD, or 720p, 420p, and even 360p if you want the quickest possible download time and don't care about quality. The oldest videos only come in low to average quality but the new ones always come in HD with the additional SD download options.
In Few Words
The website has a massive collection of models and content. They seem to be exclusive and they make an effort to somehow separate the photo sessions from the video content. It's a great way to make sure people actually have a reason to browse through pictures and the soft-core sessions are particularly impressive in stills. It almost feels like glamor photography at times.
"The website is no longer updated. Check the huge collection of the best shemale pay porn sites."