Introduction
 You already know that the internet is filled with thousands of sites that offer streaming and downloading of many specific porn genres. Live cam is just one of the services that has been gaining more and more popularity in the adult industry. It is a service where you can interact live with people from all around the world, including some of the most beautiful and hottest girls on planet earth. Streamate is a new site that will blow your mind, if Live Cams is your kind of thing.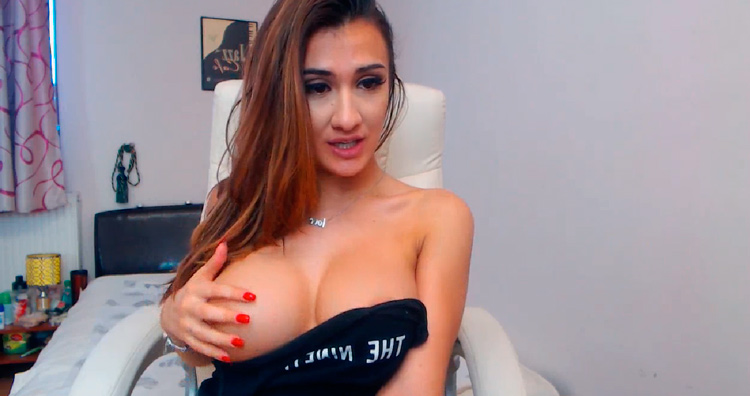 Technical
Streamate has one of the most simple and effective designs I have ever seen. The designers and developers have stripped the website of every bit of fat that can be found in other sites that offer similar content. From the moment you enter the site, you will be greeted by columns of thumbnails, each one of the thumbnails, when clicked, will lead you to a Cam Girl that is currently online. That is it, it could not be any easier. This streamlined interface is actually one of the best things on the site. It keeps things flowing and prevents confusion for the users. Instead of wondering where to go next or where does this link leads to. You just go straight into enjoying the services that the web site provides.
In order to get access to the features on the site you only need to create a free account and that is it. Yes, a free account. You will not be charged any kind of money in order for you to get access to the site; this is of course a very welcome business model. There are some areas of the site where you have to pay but for you to enjoy the main features you are only as far as a couple of questions and nothing more.
The site is of course, mobile compatible with all mobiles devices on the market.
Flicks & Chicks
New girls are added constantly, even if you are one of the girls who want to get into the streaming business you can do it, and you will have complete control over your stream and thanks to some very well though out guides you will be able to set yourself pretty well as a Cam Girl.
The girls available are then a mix between amateurs and real pornstars that have made the site their home of operations. being a member of the site you will receive benefits like: unlimited access to chats, HD Live Streaming, Cam to Cam visual experiences, (especially good for private sessions), you can save your favorite models on list, and also receive notifications of when your favorite girls are online. You can also judge each of the models by ranking them on a scale, this is more than fun, it actually helps to improve the site's overall quality.
In Few Words
Streamate is a new fantastic site where you can enjoy some of the prettiest girls around, both amateurs and professionals, and if you think you can do it better, you can even join the site as a streamer. Paid features are quite affordable. Get ready and join now!