Introduction
SuperGlamBabes is a soft-core porn site that places emphasis on photography scenes. This implies that you should expect a larger portion of their content to be availed in still photos. I had a chance to sample these photos and discovered that they are some of the best you can possibly access on the internet.
There is quite a lot more though. In fact, there are several HD video scenes to complete the sterling presentation from some of the most striking models in Europe.
Technical
The site is presented in professional design. The layout is impeccable. There are clear categories arranged in a pane. Users can easily click on the category they wish to explore. Although there is no search tool, the site has successfully explored other options that make navigation easier. I was also able to browse the content on the site using my mobile phone without a glitch. The various fields are responsive and lead you to what they promise. You are given ample time while on this site. There are
There are no surprise pop-ups that distract you from your focus. Get your bonus sites and tours once you subscribe. I was able to access content on clubhard and pattyparisi. Some of these bonus sites and links grant you live cam service. You may have to pay a little extra for premium services on the bonus sites.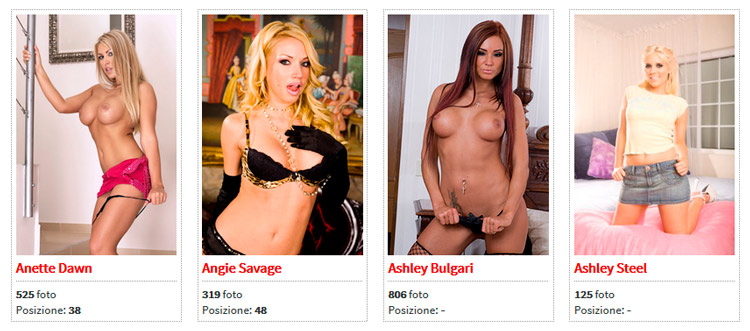 Flicks & Chicks
Girls are among the most gorgeous models I have ever seen in their skin. The site presents an exclusive set of glamorous girls on the porn scene. It is stimulating to have a rich view of various runway girls revealing their bums, boobs, lovely hairy mounds, legs and cherries for the camera. The site makes use of designer lingerie to capture your imagination too. Some girls seem to have perfected the art of teasing with their scanty clothing. I was cleverly hoodwinked to follow the acts of one Carla Cox.
Believe me, the girl isn't named Cox for nothing. She is a tall blonde with a perfectly carved body. She wears a contagious smile that seems to urge you to look closer. I love the scene in which she poses in black lacy panties that reveal her pussy within. In fact, the panties she wears are tucked into her valley as she strokes her soft and smooth model legs for the camera. Then, there is Brigitta with a shy smile and a perfect European figure splashed in crisp view with a large window behind her, and some indoor plants in the background. She shows off her perfectly contoured body, her brunette hair and full tits that seem so sturdy that you are tempted to touch. She is cool and calm in her skin. Although there is a distant sign of shyness in her glance straight at you, you get the feeling she is settled and would do with a little stroking round her bum and mound.
Indeed, when I sifted the pages a little further, I was treated to some stimulating scenes with glamour models having a go at each other. It isn't the raw and explicit sex orgy that is common on x-rated sites but it is still something extraordinary. The videos are presented in HD while the photos are all in high resolution. Videos are fairly few, but it is understandable because the site places emphasis on photography. There are 0ver 350 galleries available for your view on this site. Each of the galleries contains over 100 pics. The files are available in MP4, WMV Flash and JPEG.
In Few Words
You are privy to a lot of hot European models in their nude when you subscribe to this site. They have done a great organizational job that enables users to access their content with ease. The fact that there are bonus sites included in the membership package makes me always want to view the content on SuperGlamBabes.