Introduction
Devil's Film is a website that appeals to those who are turned on by the bizarre. According to the porn site's tagline "Devil's film is home to gonzo, MILF, gangbang, and tranny porn!". The porn site is definitely one of the leaders in the industry, being in existence and producing high quality porn videos for fifteen years now. It is also part of the big Fame Digital Network – home of the biggest names in the porn industry today. It is also one of those first few sites who offer quality transvestite or "tranny" porn, also known as shemale porn. Be prepared to enjoy a massive archive that is worth more than one thousand four hundred DVDs, starring thousands of the biggest porn stars, and endless hours of mind-blowing orgasm! The genre that the site touches earned them a number of awards including AVN Award Winner of 2015 of Best Transsexual Series for their "America's Next Top Tranny" Series, and the XBiz Awards Winner 0f 2015 for the All-Black Release of the Year for their "The Seduction Of Skin Diamond". You can watch all of these award-winning videos exclusively on the site.
Access to the offerings of Devil's Film comes with a membership, and there are four membership options to choose from. First, there's the three-day trial membership that allows you to scan the different scenes that the site has. Then, there are the full membership options starting from a one-month membership, a three-month membership, and a 12-month membership. All of these membership types give you an option to pay either monthly or a one-time payment. The sign-up is pretty standard. It only requires your e-mail address, the username that you would want to use, and a password. It will only take a couple of minutes and you will be free to enjoy not just the Devil's Film website but full access to twenty seven other sites belonging to the Fame Digital Network as well. What is even better with a full membership is that you get to access thousands of their scenes, with multiple ones being added daily – all before their DVD counterparts hit the stores! You will also be able to stay updated because you can view the website anytime through your smart phone as the porn site has a mobile-friendly version.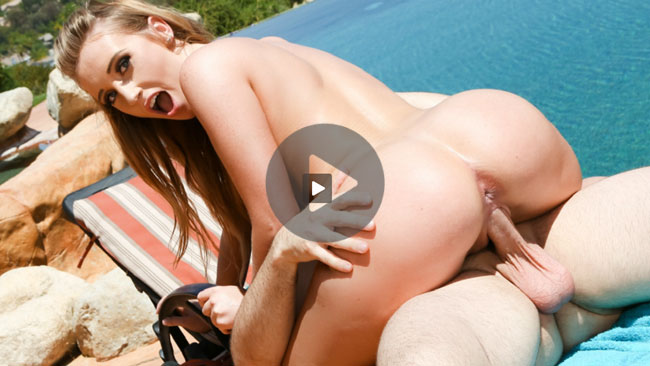 Technical
The landing page of Devil's Film is impressive compared to others. All the images, including the banners of the site are high quality. Their awards are also displayed. Their home page displays the major categories that they provide like Anal, Shemale, and MILF, just to name a few. Then, as you scroll down you are given a full preview of their latest scene. At the time of writing this review it's "I Like Black Boys #15 Scene #02" starring the beautiful Gensen Giavonni. You are free to watch the trailer, and view the sneak peek pictures below so you can see all the action that you'll get without the need to load the entire video only to find out that you don't want it. Then, scroll down a little bit more, you can more new scenes, and a selection of their most popular porn stars. Below that you will then see the latest DVDs that they are about to release. Overall, you can say that the target of the entire site design is to get the nerves on your groin pumping. If you are ready to download already, all of their videos are 1080p high-definition and everything's ready for download unlimitedly, DRM-free. If streaming is enough for you then you'll also be pleased with Devil Film's ultra-fast servers so you would not worry about long loading and buffering time.
Flicks & Chicks
Devil's Film offers a wide selection of beauties hailing from different countries. After all, one of their pride and glory is presenting interracial porn. Get to see black beauties getting pounded by white guys, and blonde chicks getting filled up by big black men. They would not disappoint you with their porn stars. The biggest names in the network are Phoenix Marie, Sasha Gray, and Tori Black just to name a few, and we are sure that you have seen them already elsewhere because these are big porn veterans. If it's new that you are after, then Devil's Films can take up to the challenge as well with new porn stars being added to their directory regularly. Right now, you can explore seventy five pages of different names – and that's just for Devil' Films alone. We are not even talking about the entire Fame Digital Network itself. As mentioned above, you are indeed going to enjoy some hardcore bizarre action with this porn site.
We have taken a look into some of their scenes for you, and well, these are some of the most mind-blowing scenes we've ever seen online – and let us tell you, we've already done reviews on other porn sites! One scene shows a white tranny chick on top of a black dude, with her little dick hanging out of her just above her tight ass. But let us say, if it wasn't for that tranny little cock of hers, we would not have even doubted she's a chick because, damn is she pretty. But if shemale is not your thing there are definitely other themes in the website to explore not to mention the other 25 plus sites that you can access with a full membership. You'll surely find something there that will push all your buttons in the right way.
In Few Words
We definitely appreciate the quality of all the videos. That is something that's getting pretty rare these days. There are surely a lot of other porn sites out there that contain a lot of high-quality videos along with a lot of okay ones, and some poorly made clips. But with Devil's Films, every video is well thought out and well made. There is definitely no room for a low-quality video in this site.