Introduction
One of the hottest interracial porn sites since 2013, Interracial GF Videos delivers girlfriend and interracial porn videos featuring amateur hotties from several parts of the continent. There are a lot of homemade videos that are 20 minutes to half an hour long, which are real hardcore interracial xxx scenes. If you want to know more from this site, this interracial porn site review will give you a short walk in it.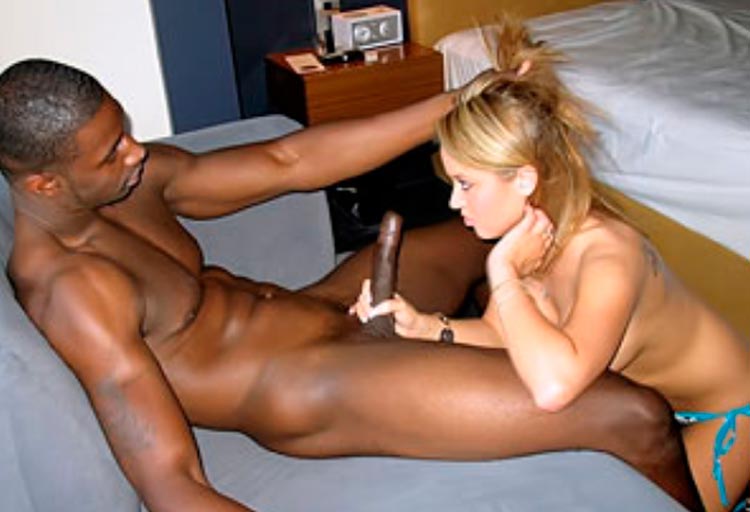 Technical
Interracial GF Videos is just a simple site with basic functionalities and useful features. It is very easy to use and you can even familiarize with it easily like the back of your hand. There's nothing too fancy about it in the aesthetic aspect but if you explore it, you will be amazed how convenient it is to use. It doesn't take rocket science to figure out how things work on the site. It is also compatible with different devices, from laptops to your mobile devices. You will not have any trouble accessing the contents.
The layout of the website resembles that of a simple blog site with one to two columns on a page and the contents laid out flat in the body. There are several images, which help identify the site as a porn site. Images of black and white couples would also tell us that it is an interracial porn site. Big black cocks, a hungry slut holding a black dick to her mouth, and a pussy getting a drill from the monstrous cock, you will mostly see this type of images on the homepage. There is also a navigation bar at the top of the page, which serves as your guide to navigating around the site. It is strategically placed at a spot that is very visible and accessible to the users. It contains links to the video and photo sections of the site. Speaking of which, the contents of the site is pretty overwhelming in number.
There are around 669 videos and 89 photo sets of decent black and white porn that you can get from the site. Most of these contents are user submissions, so expect that there will be variations when it comes to the sizes and dimensions. It is most especially evident in the videos. The difference in the size is not a big problem here though because what matters most is the quality. These homemade submissions do have a fairly decent quality. You have two options to decide what to do with the content. One is to watch, view and browse it on the site and the other one is to download it offline. Either of the two does not cause any problem. The site has a nice flash player that can accommodate a convenient online streaming. It is quick to load and has a smooth playback. Unfortunately, it does not allow users to immediately jump ahead of the scene but a quick workaround for this is to let the video load first. Lastly, if you want to download the videos, you will only be able to download them in MP4 file. Similarly, the photos can also be viewed online and downloaded in zip files. As for the amateur photos, they are worth your time too.
If you still want more girlfriend-themed porn contents, the site has a special treat for its members. Members can access 20 other amateur girlfriend sites that users will also surely enjoy.
Flicks & Chicks
The girls in Interracial GF Videos are all amateur porn stars. It's sort of difficult to know who these stars are because the videos are homemade ones. However, you can tell who submitted them, as that is included in the video's basic info. Checking the actors out, the girls are snow-white beauties paired with black male porn actors. Some are partnered with females though. The site is all about interracial sex. Despite the differences, you can clearly see the chemistry between the actors and actresses leaking through the lens of the cameras. The scenes are so real with natural acting. It does not look like the actors and actresses were instructed to do a certain scene. It was a spur of the moment action and it definitely outranked the high budget and overly staged porn videos.
I was also shocked to see a massive collection of big black cocks and how these girls definitely loved them. These lucky cocks can go everywhere, inside the mouth, in the ass, in between those titties or inside the pussy. These cocks are not only huge but they are also long enough to initiate a deep throat and deep penetration. The girls are also very tight as you can see from the closeup videos. The scenes are not only about girl to boy action but there are also female to female scenes like scissoring, fingering and pussy licking. People from different ages can also enjoy this wide variety of videos because there are scenes that will surely fit their age group. They can choose among MILF scenes, house party sex scenes and fresh girls scenes.
In Few Words
Interracial GF Videos is a site that I will surely recommend to anyone. Who would have thought that with a simple looking site as this, you can already get a lot of intense interracial porn videos? With its smooth and easy navigation, you will be able to get to the site collection in a snap of a finger. The decent quality of the videos is also a great way to enjoy these lustful scenes. I did not encounter any trouble streaming the videos. Downloading them was also quick and easy. It shows that you cannot only enjoy these treasures online, but you can also take them with you anywhere while offline.