Introduction
JPShavers is a Japanese site focusing on shaved Japanese pussies and all the things an imaginatively naughty girl can do with one. Asian girls are hot. Everyone thinks so and what better way to get your fill than to join an Asian girl site? What's even better is that JPShavers is just one site among fifteen in the AllJapanesePass' network where dozens of Japanese girls show you they're all in 1080p HD movies.
The ladies you'll find at JPShavers are cute and graceful, like almost all Japanese girls and like all the ones who grace the web with their elegant figures. If you love Asian girls, then JPShavers, which shows you every beautiful bit of them, will light your fire and so will all the others of the AllJapanesePass network.
Technical
AllJapanesePass has created a network of 15 premium porn sites just for you. They have the largest collection of that modern porn favorite, the Japanese teacher. With over 5,000 high definition porn movies and videos and either streaming or download options and with daily updates to whet your appetite regularly, means you're in for a lifetime of never-ending excitement.
A short selection of
A short selection of AllJapanesePass network's sites includes, POVJP where we see Japanese cuties sucking, licking, and screwing from his POV, TokyoBang where Japanese hotties suck cock while being reamed out at the other end, JapaneseSlurp, which is a blowjob focused site, JpTeacher where hot teachers get it off with other teachers and older naughty students, OfficesexJP where the title says it all really, and the increasingly popular costume play of JCosplay where cute chicks dress up like Manga characters or other superheroines to get their men as hot as they are.
And there is something scalding hot about seeing a pretty girl, in cute girlie clothes, getting all her cutie holes vigorously plugged. What makes all these sites so hot is their Asian girls, and AllJapanesePass has a host of hot Asian girls waiting to make your day – or night.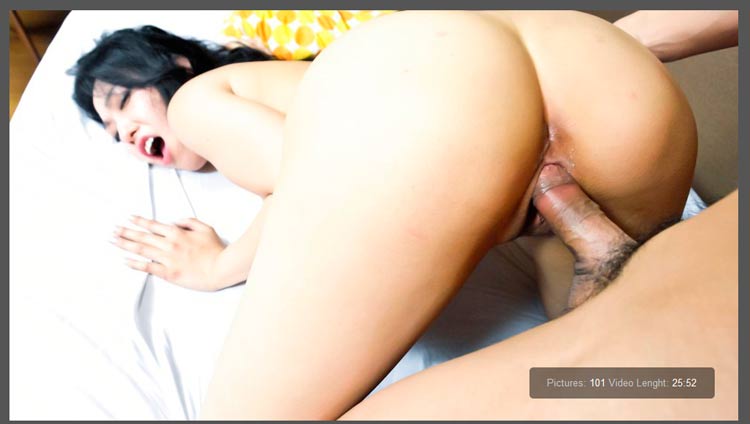 Flicks & Chicks
The site may be all about Asian girls, but that doesn't mean all the girls are all the same. There are fresh chicks in their cute student uniforms and older MILFs in their work clothes – business suits, nurses' uniforms, or fashionable street clothes, as well as girls of all ages in their itsy-bitsy bikinis. And the girls' interests are so different. Some like to be alone with their lover and have him delve into each of her open cavities until they are both spent, while others like to be center of attention with a group of admiring men around ready to pleasure her in each and every hole simultaneously. Some like to be restrained, willing victims of the wickedness of men, while other like to play doctors and patient and have their pussies opened with a speculum so we can confirm she's as pretty inside as out.
Though Asian girls seem like diminutive dolls to we clumsy Westerners, that doesn't mean you can't find ones who are womanly in all the right ways. Yes, there are cuties with hand-sized titties but there are also full-figured Japanese women whose boobs you could wallow into the end of time. Their tushies also range from pert to proud, and all of them make you ache to slap them. It's that diminutiveness that gets us excited, tight minute bodies, tight minute holes. Holes we can imagine stretching with our gross flesh. The girls don't mind being pulled, in fact, they welcome it – speculums and dildoes get them ready for us — and they are ready for us. They can't wait to suck a prick, ride on a dick, or be spitted on two cocks – one at each end. And they like to conclude with a cream pie for dessert; dripping from each and every hole is how our Japanese girls like to rest.
One interesting group of toys the girls use are vegetables, which isn't something you see very often. If you have a desire to watch a carrot of eggplant slide into a slick shaved Asian pussy, this is the site for you. Your mom's advice on eating your vegetables takes on a whole new slant after this.
The site is called 'shavers', so it's strange we see so few examples of the girls being shaved. The ones we do see, however, make up for the shortage. Delicate pussies between soft, smooth thighs are luxuriantly lathered and then lovingly shaved until the pussy mound stands out as smooth as an egg. Breakfast anyone?
In Few Words
JPShavers has a 2-day membership for only one (1) dollar, so you have a reasonable period to see if you like them. With the other 14 sites to consider, the 30-day membership at $26.95 may be a more appropriate length of time but, to be really sure, the 90-day membership for $59.95 is probably best for checking out all they have to offer. When you are sure, signing up to the 365-day membership at $89.95 is incredible value – it's just 25 cents a day. What can you buy today for 25 cents that would come close to the pleasure you'd get from watching all those cute Japanese girls displaying, and playing, with their delicate delights? You can view the site in six different languages, including Japanese and English, so the language needn't come between you and your Asian cutie.
The site has a simple sign-up online, or if you prefer, you can join by phone. Payment can also be made by EUDebit using either credit cards (Visa, MasterCard or Discover) or PayPal or Ukash or check. Your sign up and payment is secure, clearly spelled out and you can cancel at any time. Your yen for Japanese girls can best be met with a membership of the AllJapanesePass network so seize the day!