Introduction
Think of how all these – an unfamiliar setting in far away Europe, the almost unrecognizable but beautiful faces surrounding each episode and the other person managing the camera work you don't see at all and hidden – become a source of an all time pleasure waiting to happen? Only with Public Agent can all these factors combine into a sexual role playing that is done so public anyone would think it can happen to them too. This porn site offers that random situations of picking up girls on the streets, offering them the right amount, and minutes later are sucking you off and making you cum enough to want more.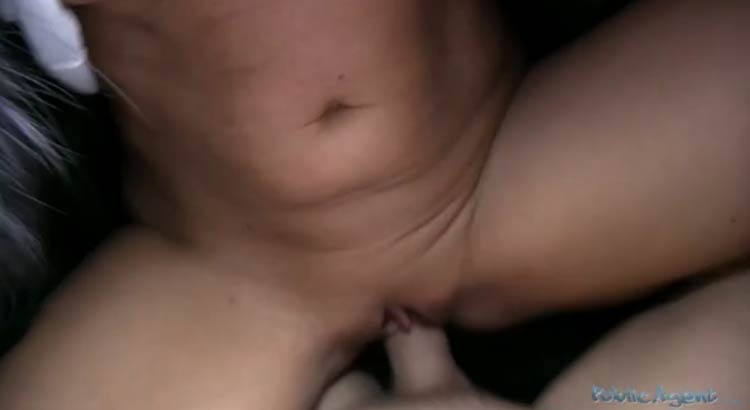 Technical
Who can say that one can still be naive despite the proliferation of many web sites available for the worship of the flesh. Open the portal of Public Agent and take a peek of Czech women who come at a price and will be willing to submit themselves to a total stranger. There are more than 300 available videos done in high definition to make you satisfy your sexual appetite for these chance encounters done in POV style. Making you not see who is in charge of the camera makes your imagination think that it can be you after all. The only things sure with the Public Agent guy is that he's more than packed where it matters, not porn star-packed to intimidate and deflate your ongoing imagination of doing it with the beautiful angel onscreen but within expectation's reach.
His offer of 20 to 50 grand in Czech Republic money is a definite come on for the ladies to take up the offer or the "audition" for a role that will never make a killing in the box office but in your dickhead instead. It will make them a superstar of porn over at Public Agent instead and all for your taking and enjoyment. As the videos are in HD, all the details of the pussies, the tits, the asses are fully captured and on great display resolution. It makes suspending disbelief that it is for anyone gutsy enough to do the similar offer to get what they want in a public place believable.
Many members consider the site to be the most realistic "public reality pickup" and "fake model casting call" ever. What contributes to its real-ness is the ongoing conversations and negotiations that are done in the Czech language. Combining it with having sex with the randomness of bumping into someone while waiting for a cab, or waiting on a train to stop over, or while on your way to an errand or work makes it all the more authentic almost.
There are three options in downloading the HD contents in an MP4 file type. One of these will be in full 1080p HD (1920×1080) playback. The quality will be appreciated by everyone. The QuickTime option runs at 720p HD with a Windows Media counterpart format. The other one is in iPod friendly file which makes it a portable format to bring along with you and make your porn available everywhere and anywhere.
Flicks & Chicks
You will most likely get as many pointers from the dude doing all the talking as he weaves his web to lure these girls into a showcase of pussies and tits. The promise of cash, fame and fortune in appearing in movies prove to be a good hook for these women to try their hand in landing a "dream job" only to find it's in a film that will be made online for Public Agent. To be in a movie that will never happen on the big screen but go straight in your own playbacks. They do though as they perform in front of the Public Agent camera for members to feast on.
In some episodes the expression on their faces give it away of being told something else after ending up in a creampie finish. But all is not lost, for the audience wins all the time in getting a kick in luring these preys of flesh for a fictitious role. The audition becomes a reality show altogether surprising the girls hoping to become an actress or a model. In all full HD glory, the cum shots and creampies are worth watching for in POV dimensions. It gets very hot and exciting to see relative newbies get initiated into this kind of hookup sex.
Regular updates are done weekly and now form a big collection online to give you many picks on the paid hot women in all hardcore sex done on the Czech streets, dark corners or hidden stairways. The interest will build up as soon as the invite is given through the little chat which leads them to undress someplace else and do the oldest deed known to satisfy the sexual senses. They get naked, suck the stiff rod, make it drip with her mouth till he's so boiled up to spread her legs and give in to the thrusting which leads to a steamy sex captured entirely on video. All the models featured as unknowns are gorgeous and porn worthy.
In Few Words
That is the interest that is being built on by the Public Agent porn portal. The rawness of doing it anywhere possible with a beautiful, naked stranger can be too much for one's libido to be kept bottled up. It needs to find its release. And with Public Agent, it is one fantasy that is met and satisfied in more ways than one. And the best part is you allow these thoughts to cross your mind and imagine it happening to you too.