Introduction
See My GF is a pay porn site that promotes hardcore sex, and it falls into the niche of amateur porn. This is the perfect place where you can enjoy fresh and sweet pussy in some super kinky reality sex scenes. The action of this site is legit, and each movie was submitted by couples from all over the world who wanted to feel like porn stars for once in their life.
The See My Girlfriend is on the market since 2007 and in it's more than seven years of activity it gathered lots of movies and picture galleries who wanted to show off on the internet. You might think that an amateur site doesn't have a collection good enough to offer you a good time and to justify the existence of a paid membership. However, you couldn't be more wrong.
This site is not your regular amateur porn source. These are not 3 minutes long videos shoot on a Nokia 3310 in some dark bedroom. Instead, you get decently filmed clips featuring hot girls sluts and very exciting sex scenes. Convince yourself by the quality of this site by visiting its tour page and by reading the rest of our review.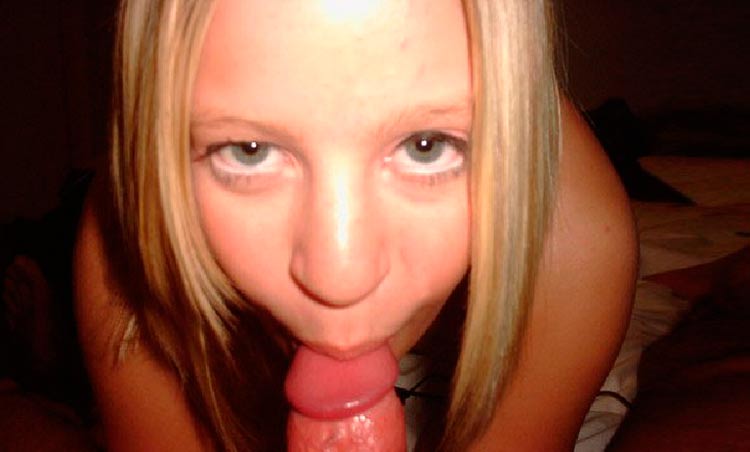 Technical
Usually, when people hear about amateur sites, they are picturing an essential layout with many banners and pop-up ads. I don't condemn anyone because the amateur category is dominated by free, but poorly designed websites, with low-quality material and aggressive advertisement. However, it's not the case for the See My GF website, where your experience as a user matters just as much as your satisfaction level as a member.
The site was built with a nice design in mind and equipped with the necessary tools for a simple but effective navigation. There is a sweet category menu on the left side of each page, which is the rapidest way of browsing the collection of the site. The types are also used as a tagging system, for a better filtering of the movies, and if you want to help improving the site, you will be able to tag the movies yourself and help in the optimization of the browsing. There is also a search bar that can be used for looking for individual titles or keywords in the title. When you are searching for the right video, you can use the sorting options to optimize your results.
The site has a reliable rating system based on two principles, 5-star ratings and like button. If you like a movie, you can also comment on it. Do that, and maybe the amateur porn star who uploaded the movie will bring us more sweet action in the future.
Flicks & Chicks
If you join the See My GF community, you will enjoy a different kind of amateur porn. If you were never a member of a pay porn site, you would be amazed by the quality of the amateur content found in this collection. The quality of the clips and galleries in the See My GF collection is due to two reasons. First of all, the cameras are way more performant now than they were in the past. Second, the team who is behind See My GF has a strict policy when it comes to featuring the porn submitted to them, and only the decent movies are making it into the collection.
There are 4,000 clips on the site right now and almost 6,000 videos. This is a decent size for an amateur collection, but don't expect movies that are featuring over 30 minutes of hardcore action. The average length of a clip on this site is 10 minutes, and the galleries have about ten pictures each. You can stream or download all the movies in MP4 (640×480; 576k) format, but there is also an MP4 (640×480; 3317k) format available for download, which will offer you a slightly better quality. There's no download limit on this site, so you can start your private amateur collection with the clips saved from See My GF.
The main niche around which this site spins, amateur porn, excludes the possibility of you finding some famous porn stars in these videos. However, the babes who are currently featuring in the collection of See My GF are just as talented, and many of them just as hot as the porn queens who are visiting your fantasies every evening. There's only an age difference between them. The hotties of this site are on average between 19 and 24, while the famous porn stars are mostly between 25 and 35.
So if you want real sex performed by ladies who are legit students, this is the site you must be a member of. The lack of famous porn stars means that there's no porn star index. If you come across a girl who truly impresses you in this collection, you won't find more about here since none of them have a profile on this site. Most of the hot chicks featured in this collection are white, followed by Ebonies and Asians, so there's a mild diversity on this site after all.
In Few Words
The site is pretty decent on its own, with an excellent collection of amateur porn that makes the delight of every lover of the genre. However, the fact that the memberships are not offering network access, as in the case of other websites out there, makes many men chance their mind about joining See My GF.
If you want to convince yourself that this site is worthy of joining, you should check it out before committing on long term. It is possible for you to visit the member area of the site if you buy a trial membership, which gives you two days of limited access for $1.00. In case you like what you find there, and I am sure you do, you should become a yearly member. A Third party guarantees the security of the transaction and the discretion of the billing and in the case you meet some problems, all you need to do is to get in contact with the US-based customer support team and everything will be fixed in no time. Bottom line, even if the site promotes amateur porn, their services are very professional.