Introduction
One of the top live sex sites is Sexier Couples. It has a large number of channels and all the categories you could want. From straight to gay and multiple partners, there is a lot of sex going on and it's all live. Some may be kinkier than others, but they all strive to please the viewer and share their love for sex.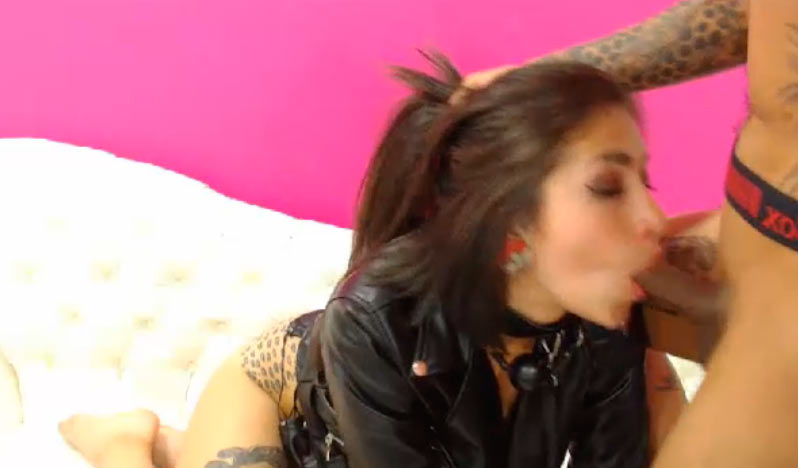 Technical
Once you access Sexier Couples your eyes are bombarded by thumbnails of online channels. The most popular ones are usually at the top of the page, but it's not a rule set in stone. If you however on top of some, they might show you screens of what is happening, this, however, is not enabled on too many. The live now or private chat text will appear accordingly if you keep your cursor on a screen for at least 2 seconds. The usernames are at the bottom left corner of each preview thumbnail, just don't expect any real names or stuff like that.
At the very top of the page, there is a horizontal menu that lets you chose between certain categories. Since Sexier Couples is a site that promotes only couples, you won't find any content with less than 2 people. Well, maybe if someone takes a break in the middle of the show. You can go from girl on girl and guy on girl to trans couples or threesomes. You can even try your luck with some outdoor cam shows, although those are a bit rare. The top cam model page will display the best of the best, most viewed or highest rated, regardless of category. All that anyone needs to do to access all this kinky content is to register using and email account.
Flicks & Chicks
The models are all over the place. You can find the freshest looking faces and the most seasoned MILFs. Age gap aside, I'd say most, if not all of them look good. Or at the very least have certain traits that some people find attractive. It's hard to find unattractive people willing to express their sex lives on camera. Luckily these amateurs come with looks too. The guys are pretty ripped also. Gay couples are in shape almost always and when it comes to straight cams, well, the hotter the woman, the hotter the guy. It's just how the world works. Although the couples are amateurs and definitely unknown in the porn industry, Sexier Couples offers on occasion a show with live chat and a performing famous pornstar.
As far as video quality goes, it's not amazing but it's not that bad either. Everything can be enjoyed especially when you don't watch stuff in fullscreen. If you don't want to see the chat you're probably in the wrong place anyway. Because the website offers a good buffering speed, depending on the couple's resources, the cam quality will differ. I haven't seen any HD stuff yet, but who knows whether that will happen in the future. The good thing about cam shows is that they last for a long time. Couples tend to spend hours at a time on screen having sex and interacting with the viewers.
In Few Words
It's a good place to be if you're into watching other people having sex in the privacy of their home. If you don't care much for solo stuff and masturbation scenes, then Sexier Couples offers the best alternative. It is a truly impressive collection of channels that cover everything from lesbian to threesomes.