Introduction
Sophisticated Flashers is a reality lingerie display porn niche. You are exposed to amateur girls learning how to expose a bit of skin and lingerie to the public. They learn how to flirt using their lingerie and a little naughty and sneaky display of their goodies; all for your sensual benefit. It is more of learning a skill on the job.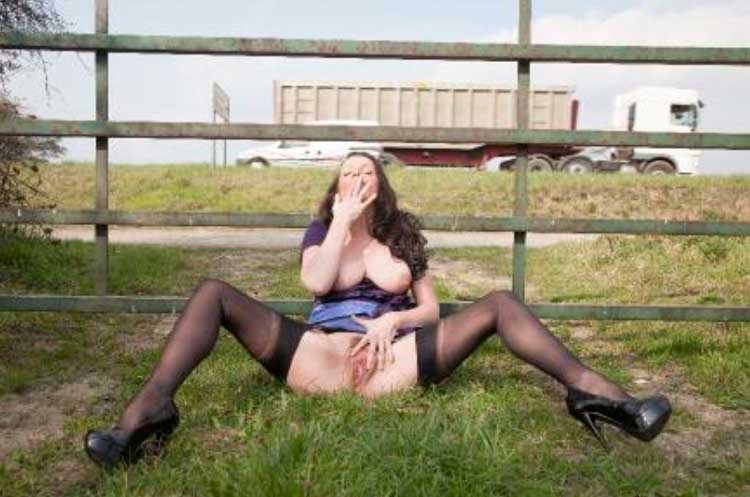 Technical
The site has a fair layout. The design is focused on a special niche of porn fetishes. It has a touch of class and the restrained sexual appeal of the glamorous type. Sophisticated Flashers provides model indexes and some descriptive leads for the user. There is no search tool but I was able to sift through the content just fine. There are many links to other sites provided here. So I had the option of exploring a wider range of porn sites, but I must confess I never really had the chance because the pics and videos here kept me hooked for a pretty long time.
Sophisticated Flashers can be accessed via mobile devices, and loads pretty fast. I was able to view the photos and a few videos directly using their onsite flash player. The designers of the site had the mind of a premium content site. There are no bonuses I could see at the time of this review. I couldn't spot any live cam shows either. I guess the sheer volume of the content available, and the fact that you can access exclusive contents is more than enough to sample. In any case, you are not likely to get a lot of lingerie sex entertainment online.
Flicks & Chicks
These girls are sophisticated career women. They understand elegance and glamour. They could be your regular school teacher, TV anchor or nurse at the nearby health facility. They are career women who seek to give you a bit of titillation in the fast lane. There is always an element of pride status and class in their mannerisms and dressing code. The quality of their lingerie also speaks of their standing in society. They are a real treat for users with a special preference for glamorous and classy women. It gives me pleasure and heightened excitement to get down with a classy girl. It's the kind of catch worth my while.
The models are shy but sexy and hot. They wear expensive frock and designer underwear. They understand the sensual effect of lacy lingerie and put these effects to use with style. They pull up surprises in public places such as parks and offices. The sophisticated girls give it to you with lavish enthusiasm. The site describes these models as first-time teasers who find it tricky to unveil their tops to display their brassier but soon catch up; and will be spotted driving around town with their bras in full public view.
The videos are updated once every week. Some of the outstanding models include Tyfanny; an attractive tall model gifted with a perfect figure and glittering eyes that seem to penetrate the object of her view. It's hard to look the girl straight in the eye for long. She has the magnetic air of a tenacious lover and the stern look of a team leader in a corporate set up. Masie is your all-time fast learner and daring model with the courage to show off her endowments in the oddest of locations. She can be seen in several scenes showing off her goodies with relish and daring courage. Masie gets down at some point with her fingers deeply thrust into her pussy. She does this while seated in a park on some isolated bench. She obviously enjoys her moment even as she affords you a brief peek at her lacy panties and equally attractive pantyhose.
Other models that caught my attention include Holly, Sofia, Cathy, and Anna. Note that these are just some of the softcore pornstars I managed to check out. There are many more models on this site. You have a sure chance of catching up with the one who gets your juices running.
In Few Words
The site is a great treat for those with a lingerie fetish. It is the ultimate entertainment for porn funs with a softer taste in adult entertainment. If you are turned on at the site of the lacy underwear of classy women, and a bit of innocence and amateurish porn escapades, then, Sophisticated Flashers is a legit hotspot for your soft porn entertainment needs.