Introduction
It's difficult to find a good porn site with good quality contents nowadays. This could be because the number of porn filmmakers nowadays is very rampant and coincides with the number of porn viewers who patronize these films. One of the factors of these increasing numbers is that there are different niches that are preferred by some people. Like for example, there's a site intended for lesbian videos only while there are also some that are intended for masturbation videos only. The list goes on and on.
But imagine if these videos coming from different niche sites are compiled in one site? Most users would probably prefer it this way rather than opening series of websites one after another just to fulfill your sexual cravings. If you are one of these people who prefer it this way, Goldwin Pass is just one click away. What is Goldwin Pass? Goldwin Pass is a porn site that offers a large collection of videos coming from different niches.
Example of these niches are group sex, anal sex, oral sex and all the other possible ways to get kinky and dirty. There are also girls whom you can see pleasuring themselves in the video using their fingers and sometimes their sex toys. For a hardcore type of masturbation, you can also see these girls insert their entire fist in their glory holes. Unfortunately, Goldwin Pass does not have bonus sites unlike some other porn sites. Well, this could be because they already have served everything on the table from softcore sex to hardcore sex! There are also no pictures and photo galleries in the site. Lastly, Goldwin Pass is an exclusive site.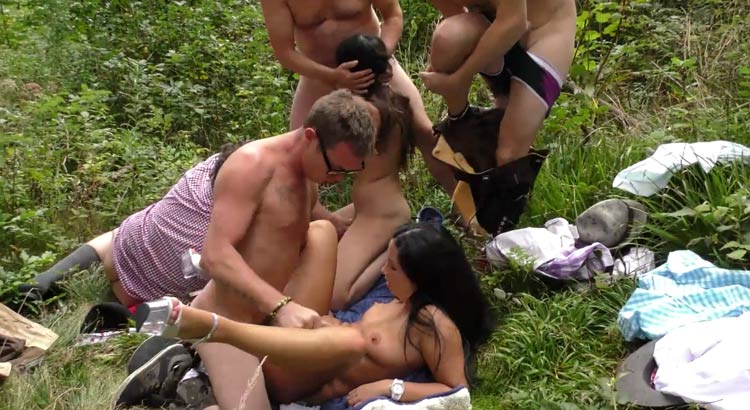 Technical
The website design is not very unique but by merely looking at it, you can tell that this site is not the typical "videos only" porn site. Though it was mentioned that there are no photo sets in this site, there is but a slideshow of nude girls performing some hardcore sexual stunts. This slideshow was placed in the right spot of the page which is the header section. This way, the visitors will automatically know what to expect from the site since these erotic slideshows already speaks for themselves.
The search tool of the site is also excellent. Looking for a specific video is very convenient compared to other porn sites where the only way you could search through the contents is the next button. In Goldwin Pass, you can enter a brief description of the video or the video title on the search box. Then, a series of videos that matched the search criteria will show up. Aside from that, you can also search for the model's name and their videos will just show up.
The aforementioned search tool above is very helpful to look through over 300 porn videos. And speaking of these videos, you cannot only appreciate the large number of choices that you have but also the quality of these videos. The downloadable video has a resolution of 3840×2160 and a bitrate of 8000k. The downloadable video is in MP4 format. Unfortunately, there are no other file formats as of the moment. On the other hand, the Flash or the in-browser videos have a resolution of 1920×1080. Unlike the downloadable videos, the bit rate of the streamed videos is unknown. There are no download limits in the site.
As long as your internet connection still suffice, you can fill your entire gadget with these videos. There are approximately 191 scenes in the site. Each of these scenes vary in length. I guess it depends on the storyline of the video. However, these 191 scenes will grow in no time since the site uploads new videos on a daily basis. Among these numbers, the common niche of these videos belongs to the Hardcore sex niche. Group sex and deep throating are also identified as the secondary niche of this site.
Flicks & Chicks
It's hard to track the girls in this site. With the large number of collection, there are already an approximate of 90 models that have been featured in these videos. Some of these girls have their own expertise while some are versatile enough to take part in different types of sexual intercourse. Among these 90 models, you can see that there are German and Brazilian beauties.
In the videos, you'll see girls making out with one another. If you want to opt for a vanilla action or the more basic ones, you can find girls touching themselves on cam. These girls, even in their simplest ways, can manage that morning wood that you have by simply pressing their huge boobs and massaging their spreaded legs in front of the camera. For the hardcore sex action, there're always a lot of videos that you can choose from. There are girls giving double-fist to another girl's pussy. There are gangbangs that are deemed to be the sexiest yet the nastiest scenes.
You'll more often see these videos being lead by German Hotbabes. Aside from girl to girl action and girl to man action, there are also trannies in action. These chicks with a dick surely don't want to get behind the spotlight. There are in fact a lot of scenes that you can expect since the site's contents have been divided into 25 categories. 
In Few Words
As for me, Goldwin Pass is already a great deal. Goldwin Pass has everything that you are looking for if you really want to quench your sexual fantasies. And if I am to become a member, I will really be satisfied with the kind of service that they offer. You too shouldn't miss the chance to be a part of those satisfied members!