Introduction
Do you have a crush back then where you got a huge turn on with? Or ever became a bit naughty thinking what she's doing in her room whenever she's alone? Or have you become so horny with your playmate's mom that you usually play as peeping tom whenever she takes a bath? That's actually the theme of the porn site that we're going to review today.
Home Spy Video will let you gain access to what's going on with girls when they're alone in their rooms or having some intimate time with their boyfriends without you getting caught. So you perverts and peeping toms, you might want to check on this review and you might find your "happy place" on this porn site.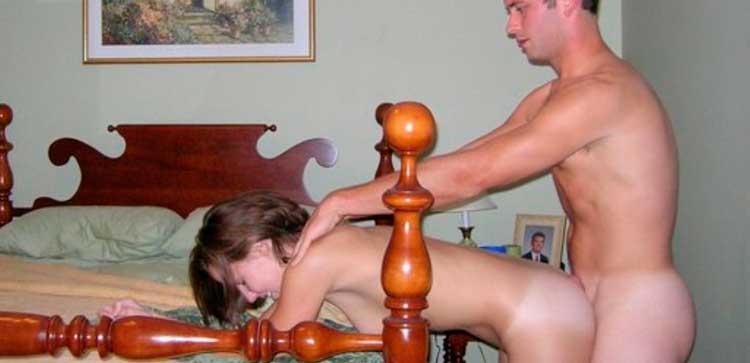 Technical
As I entered the site, I was welcomed by images of naked women. (Just like any other porn site does) The layout's pretty good, a bit darker though. The basic tabs are very visible like the video tab, pictures, home etc. what's new to me was the upload tab. Wasn't able to check on it though but probably it's for people who want to post videos on the website.
Their video library is very rich, with a collection reaching almost 13,000 videos about 5 minutes each. You can also download videos in various formats like AVI, MPEG, and WMV. Playbacks range from fair to clear and all videos are of non-exclusive content. And as for pictures, they've got quite a collection of around 2,500 still photos but the thing is there are zipped photo sets. Just like the videos, image quality is from fair to high-resolution, considering that these came from non-pros. Videos and images are posted daily from these 'hard-working' people so we can expect fresh videos almost every day.
The only extra feature was their message board. No bonus sites whatsoever, but who needs them since you'll be getting a hefty amount of jerk worthy homemade videos!
Flicks & Chicks
Just like I always do in reviewing porn sites, I usually choose the first video that I'll be running across with. So I clicked on this video, and from the looks of it, the couple was just Japanese students because of the girl's uniform. The girl's seen bent over and resting on the staircase's handrails. The guy's aiming his unseen dick into the girl's fuck hole. This dude is having a hard time shoving it inside the girl. A few more tries went by until the girl, maybe a bit frustrated that it's taking some time for her to be fucked, stood up, knelt in front of the dude and began giving him a nice cock sucking. Afterwards, she stood up again, did her previous position and waited for that feeling of the guy's dick ripping off her tight pussy. This dude however, will make an awful sniper because of his lousy 'shooting'. It still took him a few moments before he finally penetrated the girl's pussy, but that thing didn't last though. It only took the guy some few thrusts into her before he released his cum. Man that was so frustrating on the girl's behalf. It's like she was fucked by a duck.
Now here's another vid that I saw and I must say that the dude on this video really 'lived up' to the porn site's name. He's seen doing the usual banter with this lady whose short-haired, pretty faced and with a nice figure. It seems like the dude's wearing a GoPro or some sort of spy glasses because of the overhead shot. They're both seen in a playground and in the middle of their conversation, the guy's hand can be seen upskirting the girl, exposing her shaven pussy. The girl's a bit conscious since they were surrounded by huge buildings. The guy didn't mind though and he continued by fondling the girl's nice boobies. Probably because she's already turned on with what the dude's doing to her, she already gave in and didn't mind if someone's watching them from afar. She was invited if they could take a walk and continue what they're doing somewhere. They were now seen with the girl giving the dude a blowjob which lasted for about a minute or two. The video's already cut so it already jumped to the scene where the dude is already banging her from behind. It was quite slow but really hard and you can tell how hard it was with every moan the girl makes when the guy's dick was stuffed into her. Their intense fucking was interrupted when they heard someone walking nearby. The dude momentarily stopped and checked it out. As soon as he's sure that no one's around they continued to fuck until he jizzed his cum on the girl's ass.
Most of the videos are quite short so I managed to watch another one. The scene was caught using an infrared camera so it's black and white. The video caught this couple doing some sexy time on the beach. The lady's giving his man one hot cock sucking while the dude was slowly pulling up her skirt exposing her huge ass. A few more cock sucking went on before the girl went on top of him, grabbed her man's member and have her pussy swallow every inch of it. They stayed with that position for quite some time before they switched places. Now with her man on top, humping went from slow to fast and rough. I also noticed some couple walking from afar unaware of what's going on. The video's cut once again and went on the scene where they're walking away from the beachfront.
In Few Words
Most guys want to have some sort of memento of their fuck sessions whether it be from an acquaintance, girlfriend, or wife. And the last thing that they'd do is to upload it to a porn site such as Home Spy Video for our jerking pleasure. With tens of thousands of videos and growing at a steady rate, you will definitely not get bored with this bad ass.
"This site is no longer updated, take a tour of the good amateur porn pay websites!"