Introduction
PurePee is a site that features one of the most taboo fetishes, urination. The sight of golden showers make some people go all hot and bothered, it gives them a certain excitement and a feeling that it is real and that it his amateur and fresh. Some find it sexy as the warm liquid flows through the woman's raw hairy pussy. Some may find it bizarre but with the help of this site you will be able to understand why there are those who are into it, why they find it amazing and hot, and don't knock it off until you have seen it and tried it.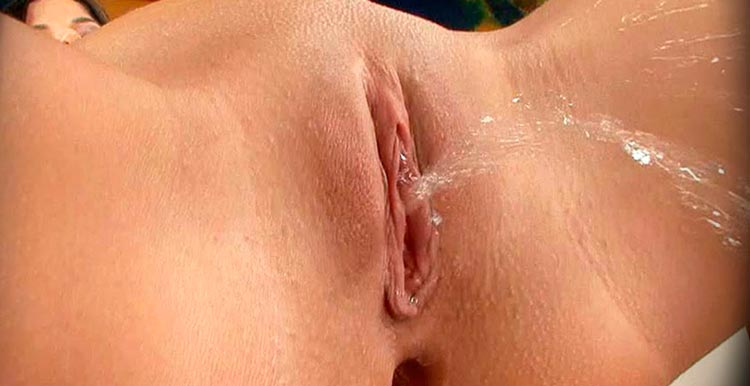 Technical
PurePee is on the web since 2001 and is powered by ExtremeMoviePass. Once you open the site you will be able to see high-resolution slideshow pictures that features women's pussies and those who urinated right after being drilled by a cock. The thumbnails are also high resolution and their videos are high definition that you can clearly see the actions of the women. All of their videos and pictures and be downloaded and transferred, you can also use your phone to stream the videos for they have a user-friendly mobile version or you can also stream their videos through your desktop computer.
They also hold a live chat session with their models from time to time, once you become member you will be notified about the schedule so that you can participate and talk to their models, they also have 80 bonus adult entertainment sites that you will surely enjoy, they have sites like AnalFrench that features fresh models who are into anal sex; BigMacky that features a male model with massive cock and you can watch as he fucks different girls; WildGroupSex is the site that shows incredible group sex and orgies; NaughtyBi is a site that shows bisexual men and women having sex; ILikeHandJobs that shows women with amazing handjob skills; PornOnStage shows people having sex in front of a live audience and many others.
They also have a newsletter that you can subscribe to so that you can be notified through your personal email regarding the site's updates and if you have any inquiries regarding your subscription or the site, then you can send an email to their customer support representative or you can also call them, they are always available to help you and answer your questions.
Flicks & Chicks
In one video it showed a woman who was wearing a white blouse, white shorts, white stockings and white socks, she was stretching her legs and exercising on the floor while using a black mat, she then spread her legs and thrusts her hips, the camera then focused on her white shorts while she thrusts her hips higher and higher, as she was doing her leg exercises she knelt on the mat and did stretches, she then suddenly peed on the black mat wetting her shorts and creating a pool of urine on the mat, she then squeezed the remaining pee on her shorts.
Another video showed a woman who was wearing a blue dress peeing through her white underwear in the middle of a field, she peed and it was as strong as a waterfall and she then took her stocking and her underwear off afterwards, she then used her underwear to wipe her pussy, she then started to walk away with the wet underwear and stocking still in her hand after she peed on the grass. The next video showed a woman in her kitchen, she was wearing a gray top and a white thong; she was washing the dishes while she was moving her hips. The camera then focused on her crotch as she started peeing with her underwear still on, she then took a couple of tissues and wiped her damp pussy through her white underwear and even wiped the wet doormat where she peed on, she then stood up and removed her wet underwear.
Another featured video showed a woman walking wearing a white dress, blue cardigan and she was carrying a white handbag, she suddenly wanted to pee so she placed her handbag on the ground a stood near a tree, she lifted her white dress and she sat on the ground and peed through her grey underwear and she water the grass with her pee, she then stood up and took her underwear off revealing a very hairy pussy, she used the underwear to wipe her damp pussy, she placed the wet underwear inside her bag and started walking away from the camera. In another video it showed a woman wearing a black dress who was washing her clothes in the sink, she looked uneasy as she was trying to hold her pee in, the camera then focused on her leg and it showed some pee dripping on her leg, she opened her leg and out came her golden liquid, she just let it flow through her legs and thighs and it created a puddle on the floor, when she lifted her black dress up it revealed her hairy pussy as she was not wearing any underwear and she was only wearing stockings. She took her stockings off and she used it to wipe her pussy starting in the front and then she moved at the back, she also used it to wipe her legs and thighs, when she was done she placed the wet stockings in the sink.
In Few Words
All of their videos are of the highest quality and their women are all in beautiful dresses and seductive and sexy lingerie. From the bathroom to the kitchen, in the woods or in the fields, these women will do anything for the comfort of their bladder and the satisfaction of the viewers.