Introduction
Are you a fan of blow jobs? Well, what kind of question is that? Of course, you are! I mean, who doesn't, right? And if you are reading this article right now, then chances are, you love porn as well. As for me, I love both. I believe that blow jobs and porn are some of the best things on the planet. Blow jobs really feel good especially when done right (and by that, I mean no teeth involved). Oh yes, the joys of oral sex never go out of style. It is the same in the world of porn as well. A lot of porn sites are dedicated to this niche and I'm not surprised. While blow jobs are indeed a blessing, there are only a few girls in real life who would agree to do it wholeheartedly. So, if you have a partner who loves doing it for you, then you should definitely hold on to her, mate.
The problem with blow job porn though is it gets tiring easily. It's boring. The reason is because you can't actually feel the same pleasure as the male porn star in the film. Yes, you could try to imagine it, but it's an entirely different thing in the end. Hence, I crave for more than just the usual blow job when it comes to my porn videos. I look for a porn site that features this niche, but in a more intense way – something that's more thrilling and engaging. And because I wasn't really able to describe the exact thing that I was looking for, I came to the conclusion that I will never find this porn site…until now.
As it turns out, the solution is the porn genre, gagging. Are you familiar with it? It is actually a subgenre of blow job porn. The only difference is that in gagging, women really deepthroats guys until they gag, hence the term. The porn site that we are going to talk about today is called Slutty Gaggers. I was really excited when I stumbled upon this porn site. It was exactly what I was looking for, so I sincerely hope that it's what you've been searching for as well.
The porn site Slutty Gaggers actually belongs to a network of porn sites. Though the name of the network wasn't really indicated anywhere on the site (or I must have missed it somewhere), the network itself is pretty big. And these sites deal with different niches and genres. Some of the titles that we have found interesting are Ebony Addiction (perfect for those who love ebony beauties), Geek Girl Sex (for those who are certified geeks and looking for equally nerdy-looking chicks), and Busty Solos (to fulfill all your boob porn needs), just to name a few. Like I said, there are more than sixty sites so it's virtually impossible to list them all down here.
Moving on, what's great is that once you have signed up for Slutty Gaggers, it will also immediately sign you up for the entire network at no extra cost! Don't worry, we are going to talk more about that later.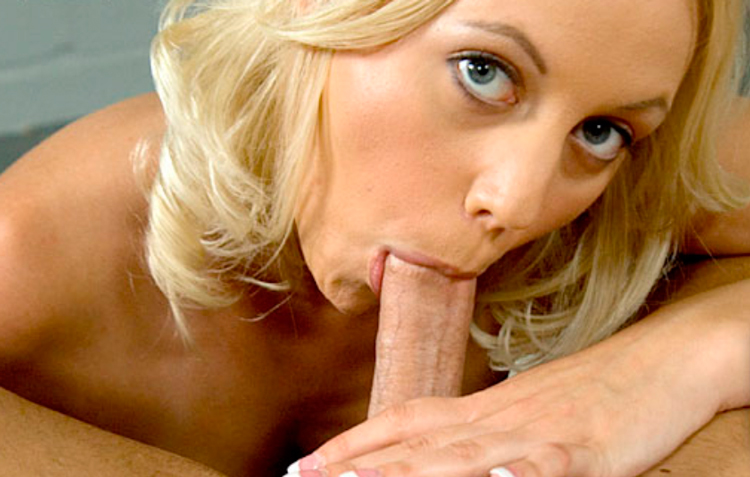 Technical
For now, though, let us talk about the porn site itself starting with its website design and layout. The overall design and layout of the porn site are pretty simple but it shares a lot of valuable information. This is the feature that I loved most about the design. It's not too busy and yet I was able to learn a lot about the site by just looking at its homepage.
It starts with the banner. The banner is filled with a lot of information about the site and the membership perks. This goes along with the hot pictures of the top chicks in the site (and even probably the entire network). Below this banner, you will find the previews of their latest uploads. There are only six previews listed on the page. If you think that's too few, then the reason for that is because each preview is just packed with information that other videos would not really fit anymore, unless they want to tire their viewers scrolling.
Speaking of the previews, each preview contains a bit screenshot, along with several other thumbnails. The title of the video along with a short synopsis of what's going on in the scene are also included. And finally, you will get to see two links below each preview. These are to preview the trailer or to download the full movie.
Flicks & Chicks
What can I say, the Slutty Gaggers really lived up to its name. The ladies do look like sluts and I love it. How slutty can you get? But don't worry mate, they are all really beautiful so you would truly enjoy every minute of watching the videos on this site.
Speaking of the videos, they are all in high-definition and you're not going to have any trouble downloading them that's for sure, thanks to the really fast servers of the site. I just know you're going to enjoy the videos here because they are all badass and just awesome, so you better get your memory prepared.
In Few Words
Now that we have reached the end of our short review, let us now talk about the membership and the perks that you're going to get after signing up. First, you only have two options: a five-day trial or a monthly membership. After choosing, finish filling up the form and then click on join now. After that, pour yourself an energy drink because you're off to porn heaven.
You will now get to enjoy unlimited downloads of the Slutty Gaggers exclusive videos, all available in different media formats (to make sure that it plays on your phone even as you travel). Finally, this porn site is also updated every single day, so if you really want to watch all of the gag videos here, then you better hurry because there's a new addition to the pile every damn day.
"This website is no longer updated, you can choose another in the collection of the best blowjob pay porn sites."