Introduction
Welcome to the #1 place for fun with pissing chicks, tons of lesbian action, and flawless HD quality in porn! Everything here is of top-notch quality, including the several models and hours of content available. Weekly updates keep a great stream of quality that just keeps you going and going, making this kinky website no competitor in a pissing match, for they take the gold easily. This fetish collection truly gets down to real, hot business when it comes to providing the product of a shameless good time with pissing in cups, drinking it straight from the dick spout, and covering each other with the ultimate fluid of high passion. If you're looking for something new, wild, or just want to push the limits of how hot sex and everything related can be, stop on by.
Technical
Vipissy is a super great site when it comes to user interface with navigation and searching. A complete tab bar includes simple one-click access to the entire index of models and photo galleries. There is also an updates area to help keep you up to date on everything going on recently at Vipissy. The site is fun in design with a cute crown logo, dripping wet words to set the mood, and a large banner with slides of real content on the site. A sweet welcome letter invites members and potential members to explore their site and sends a statement of what Vipissy is all about. When it comes to searching, the tools provided are extremely advanced and it's super easy to use the several filters for models and movies both to find your favorite picks. You can choose the movies by the basic filters of most rated and the featured scenes, but also can add additional ones that are specific kinks like squirting or lesbian. For models, you can choose the hair color, the age, and the breast size, or pick and choose what to specify. It's a super easy way to get what you're looking for, and Vipissy is great at organization because of that. 31,000+ photos are found in tons of galleries with unique stories, sets, and models just like their videos offer. Everything featured on the site is downloadable without limit in several different file formats, and the streaming speeds are phenomenal. Check out the mobile-friendly version, too, for when you're not at the screen of a computer.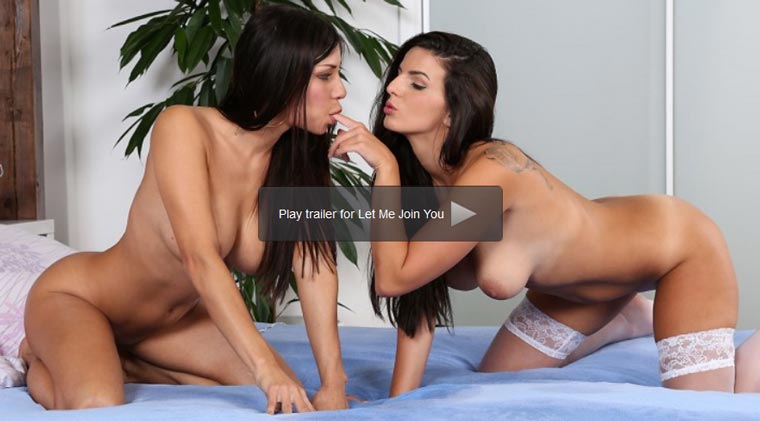 Flicks & Chicks
The 153 models on Vipissy are featured in descriptive profiles in the models tab. You can discover the origins, the basic appearance stats of the girls bodies, and their ratings on here, as well as user comments and their entire collection of material filmed on Vipissy. These girls have a huge range of ages, ethnicity, and shape to give every flavor of the rainbow when it comes to pissing pornstars. Most of these models come from Russia or the Czech Republic, though some venture into places like Spain and the Ukraine, even Hungary. No matter where they are from, these models are all exotic, enticing, and simply enchanting with their sweet pussies that leak the sweet nectar this site is all about. Czech knockout Lollypop stuns with her dark hair, olive colored skin, and her taste for pussy in the movies and sets she stars in. Amarna Miller who is the redhead Spanish reigning Queen in Vipissy is seen pissing into cups in the shoots she has starred in to make a name for herself, while the older Sicilia manages to stay extremely sexy in her super slender body, pure white lingerie, and hot scenes threesome and girl-on-girl action. These three gorgeous gals are just the beginning on Vipissy, and there are plenty of other stunning sirens that love water play to get you going. Videos here at Vipissy all concentrate on the hottest girls participating in one the most taboo, rare fetishes known to porn; pissing. Watch these shameless scenes of true horny girls willing to do anything for the pleasures of sex let loose completely in this exciting take on water works in the bedroom. Saying that, I will point out that these movies take place in any place, even couches with plastic tarps, a classroom, bathtubs, and kitchen tables or counters. With over 5,000 minutes to watch on these exclusively HD videos, you are going to get your absolute fill of steamy hardcore sex with the added benefit of a fresh look at forbidden kinks you've been craving this much access to. Watch as gorgeous ebony Jasmine Webb poses as an English teacher and captures every bit of pig-tail wearing Bailey's feminine fluid of glory or as the Santa Claus themed costumes compliment Alexis Crystal and Lexi Dona who take on their Kris Kringle all to themselves this year. If water works aren't enough, get your fill of extra fetishes in this huge collection of movies and photo galleries with anal, tons and tons of girl-on-girl action, the use of toys, and creative scenes with a bit of story added.
In Few Words
Most websites that cater to even the weird side of the adult entertainment industry don't usually dive down to the depths of great pleasure pissing can be, with the kink being one of the hush-hush ones. I don't know why, though, Vipissy makes it totally sexy, appealing, and something that everyone could enjoy watching and growing accustomed to. The totally hot models really help with that, as well as mainly lesbian action with lots of threesomes, toys, licking, and slurping down both cum and piss alike. Vipissy is a wet 'n wild site that'll get you feeling it, too. Their website is up to date with the high standards that have been set for quality content with great user features, amazing HD videos, and a huge variety of things to choose from. It's one in a million, really, so watch pissing princesses sweep you away with the current of what should be the next big thing in porn!