Introduction
Before porn stars become big in the porn world, they start somewhere first. They meet people, have their first audition, get selected as stars and then finally join the porn industry. Even after their first audition, what marks the very beginning of their career is the very first video they make after all the multiple auditions. Yes, there are a lot of websites, which offer casting couch porn. But all of it becomes rather generic after a point. They ask the same round of questions repeatedly which makes the whole setup look fake.
Well, CzechFirstVideo is different as the video starts from where the meet the star, which is usually outside, and then take her into the studio after which she gets her makeup on. There is this special way that they shower so that they don't mess up their makeup. They are also interviewed in this entire process after which they get into the whole act of fucking. And the video takes you right from the very start to the very blissful end. As you can see that they have pulled off something interesting here and it's all here on CzechFirstVideo for you to enjoy.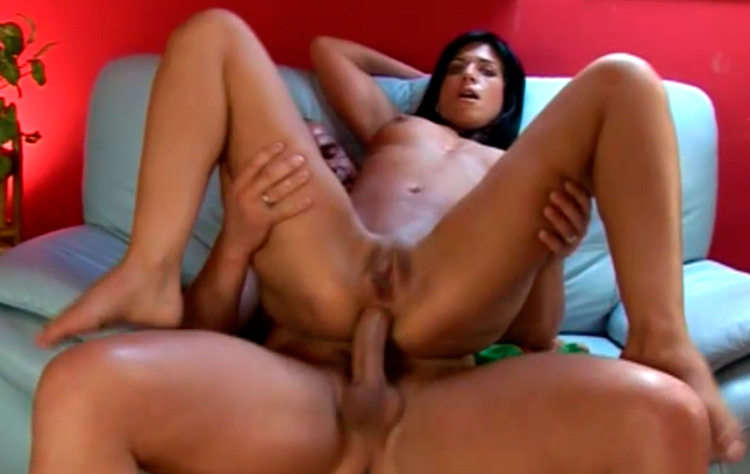 Technical
CzechFirstVideo has a user-friendly website. They really know how to keep things simple and balanced without taking away from the charm of the website. If you feel like most porn websites are too loud and flashy for you, then this website will impress you. It is an uncluttered website which is beautifully organized.
The colors used on this website are dark and complement each other well. The colors used on this website are dark blue and black. Black is the main color used in the background, whereas the dark blue is used just at the top of the website to highlight the title and the collage of pictures which are placed on the web page. There other colors too that are used on the website like red and pink. The red is part of the logo which adds that extra zing and the pink is used in a few places on the website to provide contrast against the dark background.
If you see the layout of this website, you will realize that they have tried to make a very no fussy website and have very successfully managed to do so. There are tabs on the website, which lead to various pages such as home free tour, members etc. They help you toggle between the pages with real ease. All the content is placed on the main page itself. There are designated areas, which place the videos on the page. Each area will have a storyboard of sorts for you to be able to see how the video progresses so you can watch the video, which intrigues you the most. As you can see they have really kept the website simple and it is a sight for sore eyes to come across a website which doesn't try and overwhelm you.
Flicks & Chicks
Everyone in the world knows that European girls and women are hot, now I would like to add that I think, that they are the horniest and the sluttiest in the world too. You really must see what some of these girls do! And whoever said that women couldn't fuck would have to eat their words right away. And these girls really have a lot of skills even though this is their first official porn video.
In the videos you can see a lot of uncertainty in these girls, they ask a few questions and they are a little confused with how things work, but once they get started they really take the entire video forward all by themselves and make everything look so kinky that you would be at a loss for words. I'm sure that your hands will reach your pants in no time at all. These girls love some hardcore action; let me warn you not all the action in the videos is completely hardcore. Some of these girls totally love being penetrated from the behind and sometimes even double penetrated. There is a lot of sucking and fucking action in these videos. And there are so many girls that you will lose your mind.
All the videos are in HD quality. There are a little over 36 videos for you to watch and all of them have an average length of about 60 minutes. That is 60 minutes of crazy pleasure.
In Few Words
CzechFirstVideo has a very fresh take on the casting couch websites. It doesn't exactly fall in the same genre, as these are not auditions of the models, but actual first video experiences. And you will be able to experience all the good and the sexy in these videos once you subscribe to them. They provide you unparalleled content and a diverse lot of it too.
You can tell, that these girls just are naturally skilled because they start with a little bit of apprehension but they bring it all together in the kinkiest manner. This website makes sure all the videos have brilliant video and sound quality. They also have great deals on the website so that you don't burn a hole in your pocket subscribing to this website.
And the best part, they even allow you to access 30 of their other websites, which are dedicated to different fetishes such as MILF, natural titties, anal play etc. So, if you really think about it, you get access to about 31 websites at just the price of one. I don't think you can possibly get a better deal anywhere else. So, hurry up and subscribe and give you cock this well-deserved present.
"This website is no longer updated. Have a look at the collection of the best European pay porn sites."