Introduction
If big-breasted women are what turns your crank, then Busty Ones is where you'll get your motor running, and running. There are no itty-bitty titties here; it's all about the big girls – the ones who filled out in that one desirable place. Here you'll enjoy being flirted with by generously endowed women and all in sharp HD movies and hi-res still images. Of course you don't just see the girls' boobs, though it's hard to keep your eyes off them, you see their cute pink pussies, spread or filled, and all the other delights these full-figured women have to share.
Joining Busty Ones also gets you direct access to five other erotic sites, which makes it a real bargain. Once you've signed up, you'll always have a great movie to watch at home whatever the rubbish they've put on TV.
Technical
Would you like to try Busty Ones before you buy? You can by taking a 2-day Trial for only $1. For anyone who loves big breasts that won't be enough time, so take out a month long membership for just under $28. Once you're sure Busty Ones is for you, subscribe to the annual membership for only $7.95/month (a total of $95.40 for the year). Keep in mind, your subscription to Busty Ones gets you access to another five sites in the Twisty's network, Twisty's, Eurofoxes, Naughty Staff, Blue Fantasies, and Annette Dawn, and all with a single sign-in so what are you waiting for?
You join Busty Ones online and payment is by credit card. However, if you don't have a, or don't want to use your, credit card, Busty Ones has eCheck and ELV/EU Debit available as alternatives.
You don't need to fear their charges will show up on your monthly card statements and embarrass you. Busty Ones uses the same secure discreet billing system that all Twisty's sites use and their charges will be by normal looking companies. So switch on your TV or monitor, sit back and relax in a world of generous breasted girls who really want you to admire all that they have to offer.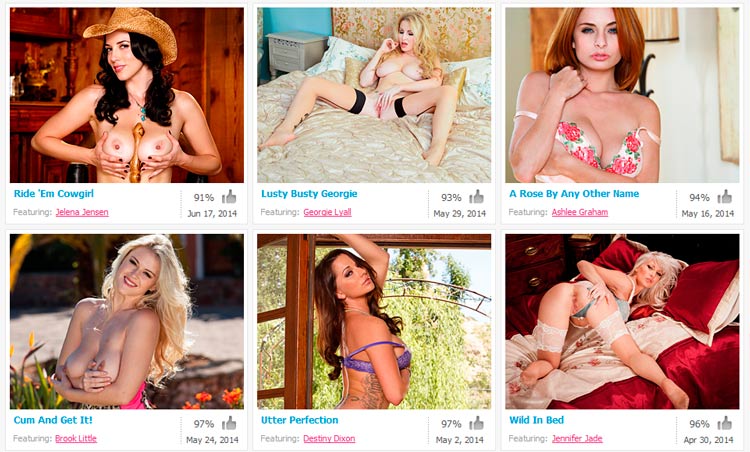 Flicks & Chicks
For the Busty Ones, Twisty's has selected only the finest bodacious boobs on the most attractive womanly figures and prettiest faces. Each busty one is a beautiful woman first and a busty beauty a close second. The girls enjoy playing with their tits almost as much as we enjoy them doing it, they lick them and, because they can, they suck the nipples, and caress and fondle each breast lovingly, until we can almost taste them too.
Busty Ones' chicks play with toys, rubbing dildoes between their opulent orbs, patting and slapping the nipples with dildoes or vibrators until the nipples rise up proud and strong. We see the plump mounds with their browny-pink in crystal sharp detail. The dildoes don't just plow the furrow between the chick's tits; they delve deeply into mouths and pussies also. If girls masturbating make you horny as much as it makes them horny, Busty Ones is for you. The busty girls want you to admire their pussies; they spread the lips and open the soft pink wet inside for your inspection. These aren't one-dimensional chicks, they want every erogenous zone to get its fair share of use and they ensure each one does get its share and you see it all. The toys include butt plugs that explore each puckered bum hole, sliding slickly inside giving our busty one that warmth that only a filled hole can bring a girl.
The videos are all HD with superb photography, classy settings, locations and top of the line production values that enhance, complement and compliment the gorgeous women who star in them. All women can be beautiful, of course, but it's the ones with large breasts who stand out for their womanliness and Twisty's Busty Ones are bringing them all to you, twenty-four hours a day all year round, and a new video every day for as long as you're a member. An additional pleasure of the Busty Ones is, for the most part, we get the girl to ourselves. There's no man getting between her and us. Watching other people have sex is great but sometimes it's good to be alone with her, the star on our screen. Just her and you and her doing all the work, all the titillating, showing you what she likes to have done to her, no guessing, just the certainty you're both getting what you want, which for her is our admiration and for us it's the warmth of wallowing in those fleshy contenting pillows.
In Few Words
Knowing your interest in big boobs, Twisty's has Big Tits Boss for anyone who fantasizes about having a work supervisor who thrusts her titties into your face when she gets mad or just frisky. Somehow, a business suit really sets off a large rack, whether they're bundled up inside or spilling out in happy abandon.
This website doesn't exist anymore, take a look at Twistys!