Introduction
There's nothing compared to the beauty of all things natural. In this modern age and time, everything is fast and artificial, even food! So there's no wonder we don't live soulfully anymore. It is also not a big surprise why organic stuff is all the rage today. That's how we roll. This exact same thing is happening to porn as well. It is difficult to find natural beauty in this day and age. In fact, it's such a big problem that porn sites need to state that their models and porn stars have "natural boobs" – and still we don't believe.
What we need is a refresher. A porn site with unshaven natural beauties to remind us that a natural is still the way to go, and this is exactly what we have for you today: a Japanese porn site that features hot hairy pussies. The porn site's name is Hairy AV and it is part of a big network of Japanese porn that includes some of the biggest porn sites in Japan. What's more is that you are going to get access to ALL of these porn sites at no extra cost. All you need to do is to sign up for Hairy AV and you are all set.
Oh man, if you really are into this type of porn then you are going to enjoy this. According to the porn site, if ever you do decide to sign up, you will be part of their member community that's over fifty thousand big and you will gain premium streaming and downloading access to over 16 Japanese niche sites. That's a whopping 3 terabyte collection and it's all shot in that authentic Japanese style! If you want to be a part of that, all you need to do is click on the "Join Now" link and you're all set. The sign-up form is pretty basic and should not take more than a couple of minutes to complete. You also have one trial option that lasts for three days, and three premium options: one month, three months, and twelve months. Remember, the longer the duration of your membership is, the lower the monthly fee. It's something that you might want to consider to get the best out of your money, especially if you really like Japanese porn and hairy pussies.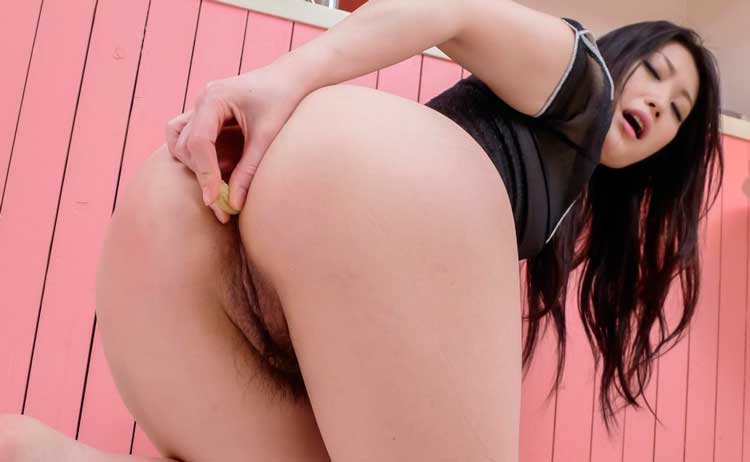 Technical
The overall design of the porn site is pretty modern. It reminds me of those dynamic WordPress sites that a lot of business and magazine sites use. As for the color theme, it is pretty sleek and simple with a black, white, and red theme. Actually, the red part is just used to give that black and white page a pop of color. Speaking of color, the welcome banner also lends a hand to give some life to the page with its pastel-colored pictures of the cutest Japanese girls you've ever seen! By the way, the banner is a sliding one but it's not automatic so you might want to click on the arrows on the side to see what else the site has to offer. This banner actually contains the membership perks that you will get to enjoy so it's nice to go through the pics there before finally signing up.
Scrolling down, you will start enjoying the awesome thumbnails of their latest uploads. The thumbnails are not that big. I would definitely love it if they were bigger because of the high-quality of the screenshots (all their photos, videos, and screenshots are in high-definition clarity). Just the thumbnails alone are enough for me to reach for that box of tissues! Don't worry, we are going to talk about the scenes later on. Anyway, you will find the thumbnails a bit minimalistic, but it's really not. There are a lot of information there such as the title, length, ratings (as given by the members who have already watched the video), and the link to the actual video. If you want to learn more about the site and its features then all you need to do is scroll down and the list of all the site information and features are listed in the footer.
Flicks & Chicks
I just love Japanese girls. They look so soft and their skin is as white as porcelain. What I love most about them is their jet black hair (or even if some of them are a bit brunette with hair color), because that means their pubes are jet black as well and very apparent. I don't need a hairy pussy with blonde pubes that I still have to squint my eyes just to see. Who needs that? No, I love my pubes as dark as ebony.
As for the videos, like I said, they are all high definition. The themes vary a lot as well. In the homepage alone, you can already see multiple themes such as office sex, group sex, blowjob, masturbation, and more! The only common denominator among all these videos is that they all star hairy and unshaven models.
In Few Words
I highly recommend this porn site for all. Japanese porn is great, it's even suggested for those who are still new to watching porn. Even to those who don't want to watch hairy pussies, I'd still recommend this porn site because after all, you will get to access all the other niche sites anyway, ones that would not focus on naturally hairy pussies.
Finally, the customer assistance of this porn site's great! They are actually known in the porn community to provide really good service, so that's always an extra plus to consider whenever you would want to sign up.